Sir Christopher Wren was a renowned architect whose work helped to shape the landscape of London and the rest of England. His contributions to British architecture can still be seen today in the many buildings he designed and oversaw the construction of.
To mark the three-hundredth anniversary of Sir Christopher Wren's death, we're giving you the chance to experience some of his architecture like never before by joining us on a tour of his works by water aboard an Uber Boat by Thames Clippers vessel.
In this article, learn a little more about this iconic architect's achievements and discover what's included in a Wren 300 ticket and where it'll get you!
Enjoy an unforgettable Christopher Wren experience with Uber Boat by Thames Clippers
We've teamed up with St Paul's Cathedral and Old Royal Naval College to provide you with a memorable, meaningful experience celebrating the works of this legendary master of architecture.
Taking a boat between St. Paul's Cathedral (Blackfriars or Bankside piers) and the Old Royal Naval College (Greenwich Pier) allows you to enjoy the beauty and innovation of Christopher Wren's architecture from a unique perspective. From the water, you can fully appreciate the grandeur and scale of Wren's buildings and gain a greater understanding of the architectural genius behind these iconic landmarks.
Your Wren 300 ticket will include:
Unlimited, all-day hop-on/hop-off river travel
Entry to St Paul's Cathedral
Entry to the Old Royal Naval College
Find out more
Who is Sir Christopher Wren?
Sir Christopher Wren was—predominantly—an English architect and mathematician born in 1632. An intelligent and curious individual, Wren also had a number of talents and interests beyond mathematics and architecture – including science and astronomy.
What is Sir Christopher Wren famous for?
Regarded as one of the most important and highly acclaimed architects in history, Sir Christopher Wren is most well-known for his buildings in London, although he also designed many notable buildings outside of the capital city. Wren's designs have left an indelible mark on the country's architectural heritage. 
Sir Christopher Wren's architectural style involved a unique blend of classical and Baroque elements, which he incorporated into his designs to create elegant and visually striking buildings that were both functional and beautiful.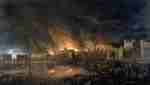 The Great Fire of London
The Great Fire of London of 1666, which started in a bakery in Pudding Lane, lasted four days and destroyed much of the medieval city.
After the disaster, King Charles II invited architects and surveyors to present alternative reconstruction plans. Christopher Wren worked fast and presented his vision to the King a little more than a week after the fire was put out. He saw an opportunity to rebuild London in a new way. His plan would have seen narrow medieval streets replaced with wide avenues spreading out from piazzas referencing his studies of the street system of Paris and Rome. His plans were rejected due to a lack of money and because property owners insisted on keeping the sites of their destroyed buildings - this time though, brick and stone was used instead of timber.
Christopher Wren played nevertheless a significant role in the rebuilding of London, he was appointed as one of the commissioners responsible for overseeing the construction of numerous public buildings, including churches, government offices, and hospitals.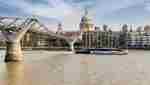 St Paul's Cathedral
After the Great Fire of London destroyed the old St. Paul's Cathedral, Wren worked on the new design and construction of the cathedral for more than 40 years, and it wasn't completed until after his death in 1723.
Wren's contributions to the design and construction of St. Paul's Cathedral have made it one of the most recognisable landmarks in London and a masterpiece of English architecture.
In addition to St. Paul's Cathedral, Wren was also responsible for designing and rebuilding 51 other churches in the Square Mile of London after the Great Fire, many of which still stand today and are known for their unique and impressive features such as intricate domes and stunning interiors.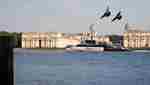 The Old Royal Naval College and Royal Observatory
Another of the buildings designed by Christopher Wren (in collaboration with Nicholas Hawksmoor) is The Old Royal Naval College in Greenwich. Built between 1696 and 1712, it's a stunning example of Baroque architecture and features a number of impressive elements, including the grand central colonnade, the impressive chapel, and the world-famous Painted Hall (painted by Sir James Thornhill over the course of 19 years).
A short walk away from the Old Royal Naval College, within Greenwich Park, is the Royal Observatory, also designed by Christopher Wren (and completed in 1676). The Royal Observatory is famous for being the location of the Prime Meridian line, which marks the boundary between the Eastern and Western Hemispheres of the Earth and is the basis for measuring longitude.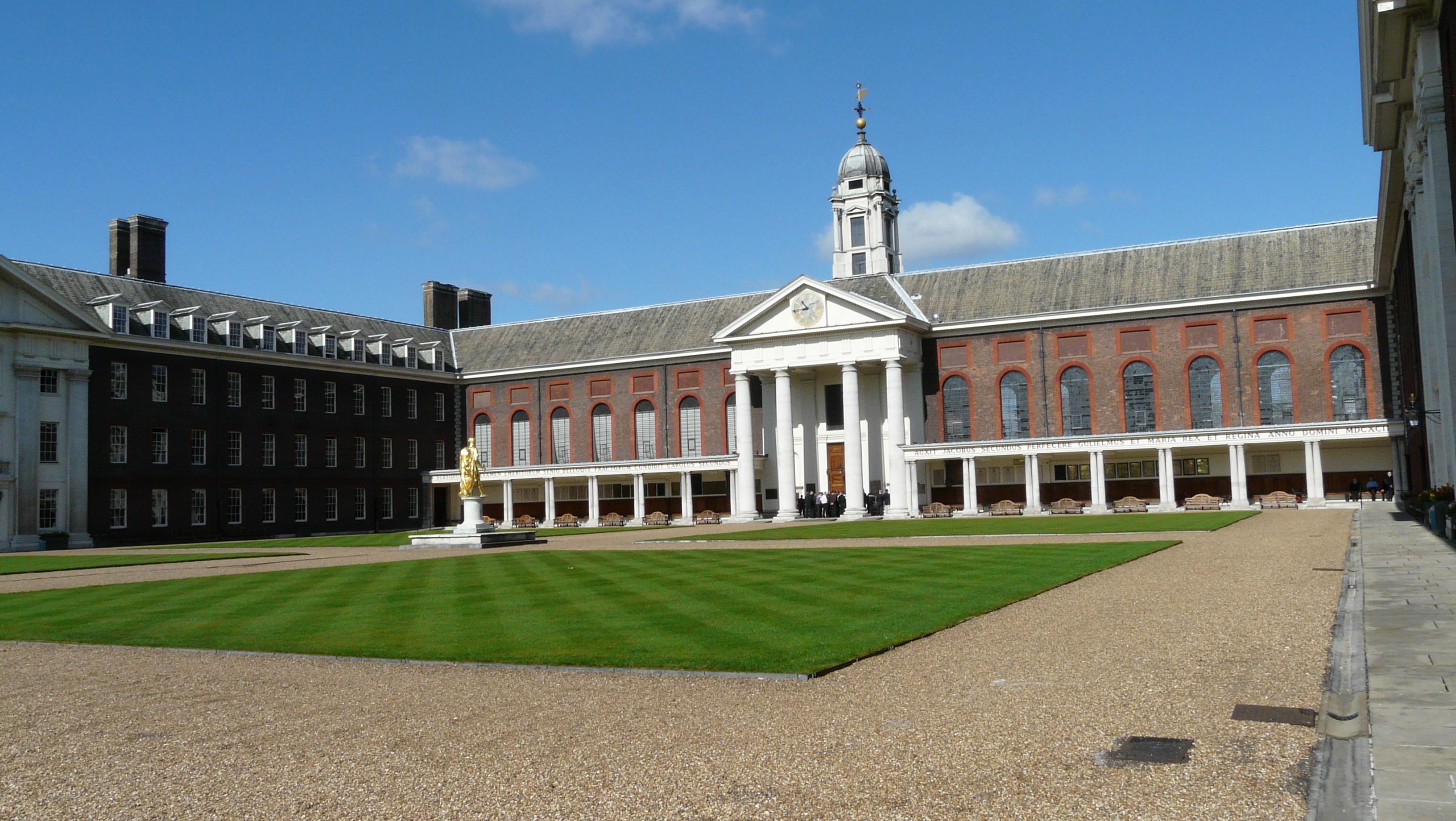 Other notable builds
Some of Sir Christopher Wren's other notable works include the library at Trinity College in Cambridge, the chapel of Pembroke College in Oxford, the Sheldonian Theatre in Oxford, and The Monument to the Great Fire of London (nearest piers: London Bridge City or Tower). Wren also designed the tower of All Saints Church in Bristol and the tower of St. Mary's Church in Warwickshire.
Another notable building in London is the Royal Hospital Chelsea—located near both Cadogan Pier and Battersea Power Station Pier—which was built as a home for retired soldiers and is still being used as a retirement and nursing home for some 300 veterans of the British Army.
His influence on English architecture can still be seen today, and his designs continue to inspire architects all over the world.
Experience Sir Christopher Wren's architecture from the Thames
Don't miss this opportunity to experience Christopher Wren's architectural marvels by water. Book your tickets now to embark on a journey you won't forget!
Unlimited, all-day hop-on/hop-off river travel
Entry to St Paul's Cathedral
Entry to the Old Royal Naval College

To commemorate Wren's extraordinary legacy, some of his most famous buildings and associated institutions will be hosting fascinating events and activities throughout the year. Find out about Wren events across London and beyond.