Who we are
London's River Thames is unique and working life on the River is much the same, there is lots of history and tradition working in an industry which has been around for thousands of years.
Here at Uber Boat by Thames Clippers, we offer a challenging, yet hugely rewarding working environment for our employees and one of our aims is to recruit, develop and retain the best in the business. So whether you wish to pursue a career in Fleet Operations, Customer Services, Engineering, senior management or back of house support services, Uber Boat by Thames Clippers will have the career path you're looking for. We have a commitment to internal succession planning and development from within.
We offer long term careers on varying career paths, nationally recognised qualifications, much of which is delivered internally by our highly skilled team, development opportunities and extremely competitive benefits.
Uber Boat by Thames Clippers is one of the most diverse employers operating on the River Thames. We pride ourselves on being a multicultural, diverse and inclusive workforce and are firm believers that the diversity of our business brings a fullness and richness of life to the commuters, tourists and patrons of our services, as well as to London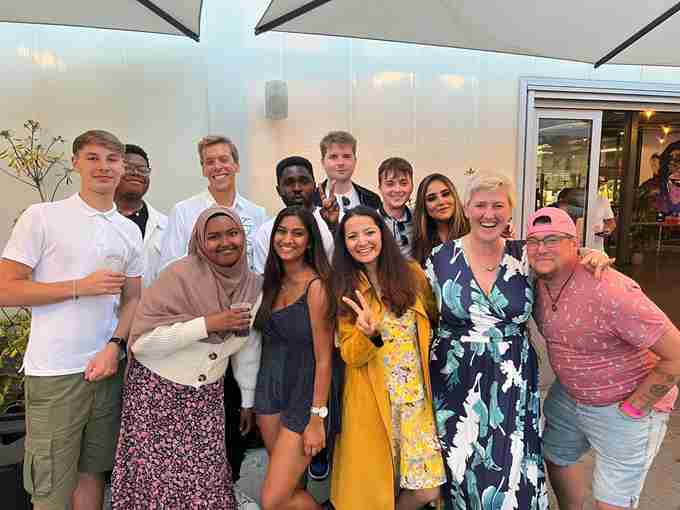 Careers at Uber Boat by Thames Clippers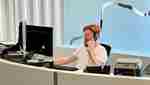 The Head Office is a hive of activity and home to many different departments: the leadership team, reception, Fleet Operations, Marketing, Sales, HR, Finance, Safety and Customer Services teams.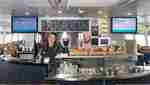 The Catering department is responsible for the onboard café bars. From monitoring and maintaining food quality to stock and hygiene checks and compliance with health and safety policies. Catering Operations champion excellent customer service serving customers with the refreshments they need on their journey.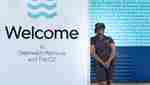 This department is devoted to consistently delivering the highest level of customer service. A large team of Customer Service Assistants (CSA's) work different shifts on piers supporting passengers with everything from route information to ensuring they have the right tickets. They are supported by Senior CSA's, Pier Leaders and Duty Managers who make sure the CSA's have all the tools they need for the job. The Customer Services Communications Agents are office based.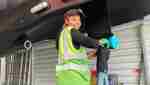 Engineering are responsible for the maintenance of our fleet, making sure our vessels are reliable, safe and suitable for service. They are dedicated to ensuring all work carried out is to the highest standard with strict adherence to the International Safety Management code. The team ranges from senior engineers to apprentices all making sure the fleet is ready to run an efficient and safe service for every passenger.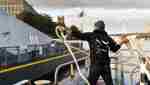 On board each vessel is its crew, responsible for delivering passengers safely to their destination whilst providing the best customer experience on board. Typically the crew on a vessel is made up of an OCSA (Onboard Customer Service Assistant) responsible for customer refreshments, a DCSA (Deckhand Customer Service Assistant), a Mate and a Master. The Mate and DCSA carry out good ship management duties, mooring/unmooring and gangway duties and checks of the vessels equipment. The Master (Captain) is responsible for the safe operation of the vessel and ensuring it is operated to the highest possible standards.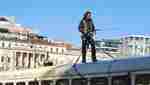 This department is responsible for overseeing the cleaning of all vessels in our fleet, as well as our owned piers and the Head Office at Trinity Buoy Wharf. They ensure all facilities and assets are maintained with the highest quality standards.
Their journey
Click below to learn more about the progression path of some of our employees
Ellie - Master

Starting as a Customer Services Assistant (CSA) at various piers, Ellie Wooldridge quickly developed an interest in working on the boats. Moving over to Deck Customer Services Assistant (DCSA), Ellie began working towards her ultimate ambition of joining the Crew on board.

She achieved this goal shortly after by becoming a Relief Mate. Since then Ellie has obtained her Boatmaster's Licence and received her High-Speed Endorsement, enabling her to captain some of our fastest vessels!

Although it took a lot of hard work to get where she is, Ellie truly enjoys the work she does every day.

"Learning all aspects of river life, both on the marine and shore side, was tough" says Ellie. "There are difficulties working on a busy river, but I enjoy the learning curve. It's hard work, but also hugely rewarding. I enjoy working on the River Thames, it's a lovely place to be. My work colleagues have become good friends; we are a close-knit team which makes for a very rewarding working environment."

"My advice for anyone in my shoes is to persevere, be prepared for minor obstacles, but stay focused on your chosen career path".

Joy - Master

In 2010, Joy Bushell began pursuing her dream when she joined Uber Boat by Thames Clippers as a Deck Customer Services Assistant (DCSA). From there, Joy served as a Mate for three years before becoming a successful candidate for our in-house training programme to become a Captain. The training programme helped Joy obtain her Boat Masters License and other relevant endorsements to carry passengers and work on the Thames.

"My advice to anyone that is in my shoes is if you have a dream, go and get it! If you are unsure of what you may need, find someone in that position to give you advice and guidance on how you can achieve your goals. Be prepared to start from the bottom and work your way up. I believe that hard work and determination have been the recipe for my success," shares Joy.

Throughout her time at Uber Boat by Thames Clippers, Joy has had the opportunity to be a part of historic events such as transporting passengers for the 2012 Olympics and the Queen's Diamond Jubilee river procession. 

"With Uber Boat by Thames Clippers continuously growing and expanding, we have created new jobs and positions both afloat as Senior Masters and ashore as office management," says Joy. "The opportunities for internal progression will always be available due to the company's commitment to internal succession planning and developing from within."