Uber Boat by Thames Clippers (UBTC) is committed to providing safe, reliable, and punctual services for all our customers.  To maintain the quality of our services and to ensure compliance with our Conditions of Carriage, we apply the following Penalty Fare Policy.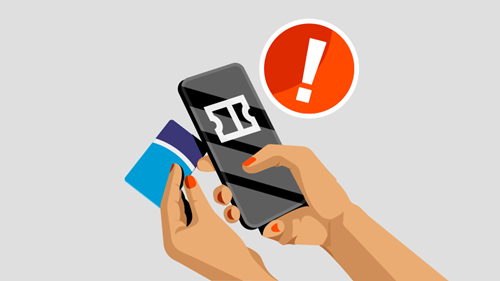 Revenue Officers and Ticket Checks
Revenue Protection Officers (RPOs) are authorised to board our vessels and conduct comprehensive ticket checks on all passengers, as well as at Piers.  RPOs are specifically trained to enforce this Penalty Fare Policy, and are certified with Security Industry Authority (SIA).
Boarding and Checks – RPOs will board vessels and Piers unannounced at various intervals. They will systematically proceed to check the tickets, or contactless payment confirmations of all passengers onboard or at the Pier.  Failure to produce a valid ticket, or payment confirmation, will result in the issue of a Penalty Fare.
SIA Licence Qualification – All RPOs are qualified with SIA licenses. This qualification ensures that they are trained to deal professionally with fare evasion incidents and have the skills necessary to manage any conflicts that may arise.
Removing Offending Passengers – If a passenger fails to comply with a RPOs instructions to produce a valid ticket, or payment confirmation, the RPO will charge the relevant passenger(s) the Penalty Fare Amount. In addition, RPOs have the authority to remove the offending passenger(s) from the relevant vessel.  The passenger will be escorted off the boat at the next docking pier, and further action may be taken, including but not limited to prosecution and banning from future use of UBTC services.
Fare Evasion Offenses
Fare evasion offenses include, but are not limited to, traveling on a UBTC vessel without a valid ticket or contactless payment confirmation, using a discounted ticket without any required identification, or boarding or alighting a vessel in zones not covered by the purchased ticket.
Penalty Fare Amount
Passengers in breach of our Penalty Fare Policy will be subject to a Penalty Fare of £50, payable immediately.  The Penalty Fare Amount will be collected by the relevant RPO by credit or debit card.  A payment receipt will be provided if requested.
Appeals Process and Enforcement
Passengers in breach of this Penalty Fare Policy have a right to appeal.  Appeals must be made within 14 days from the date the Penalty Fare is issued.  Appeals can be made by sending a written request to our Customer Services Team at customercommunications@thamesclippers.com.  The appeal will be reviewed within 14 days, and a written response will be provided.
Changes to this Penalty Fare Policy
UBTC reserves the right to modify this Penalty Fare Policy at any time.  Any changes will be communicated through our official website and other appropriate channels, including appropriate signage on our vessels.  For more information on our Penalty Fare Policy, please contact us at legal@thamesclippers.com.