Do something different, explore London by river
Uber Boat by Thames Clippers offers you the best way to travel through London and enjoy the city's landmarks. Watch out for that Instagram shot!
The River Bus stops at 23 piers across the capital linking key locations such as the London Eye, Houses of Parliament, Tower Bridge and Tower of London, Greenwich and North Greenwich for The O2 and Icon Outlet. River Roamer tickets are the perfect way to explore all that London has to offer, allowing you to hop-on and hop-off all day.

On top of fantastic views you will also get a guaranteed seat, a café bar, an outdoor back deck and toilets! Find out more about the onboard experience.
If travelling with kids, ask for our free kids activity guide "Learning the Ropes" and keep them entertained.
Good news!  Our current fares remain unchanged for January 2022 but we are reviewing a subsequent increase from March 2022.  We will try to give you as much notice as possible for any fare changes. We will hold current rates for Group Bookings provided we receive the booking form and payment is made before 31/3/2022.
10% group discount
Booking your group travel with us is an easy process.
Groups of 10 people or more receive a 10% discount off our online fare on Single and Return tickets as well as on River Roamers for unlimited all-day travel. Just book in advance via our form to avoid disappointments.
Group fare for River Roamer tickets (unlimited all day travel)
| | | |
| --- | --- | --- |
|   | Adult | Child |
| East | £8.82 | £4.41 |
| All Zones | £16.56 | £8.28 |
Group fare for Single and Return Journeys
| | | | | |
| --- | --- | --- | --- | --- |
|   | Adult single | Adult return | Child single | Child return |
| Central | £6.57 | £13.14 | £3.02 | £6.03 |
| East | £4.14 | £8.28 | £2.07 | £4.14 |
| West | £4.14 | £8.28 | £2.07 | £4.14 |
| Central & East | £7.38   | £14.76 | £3.69 | £7.38 |
| Central & West | £7.65   | £15.30 | £3.83 | £7.65 |
| All Zones | £11.70 | £23.40 | £5.85 | £11.70 |
Ready to book?
Complete the Group booking form
Our customer service team will contact you to take payment
Receive a group ticket. Simply print it and show it to a member of staff
Your ticket is valid at any time for the day of the booking, but boarding on sailings are available on a first come, first served basis. Please read terms and conditions below.
Here are three of our most popular itineraries

North Greenwich Pier - Tower Pier (Central & East)
Greenwich Pier - London Eye Pier (Central & East)
Embankment Pier - North Greenwich Pier (Central & East)
Westminster Pier - Canary Wharf Pier (Central)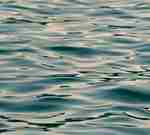 Park and Glide for coaches
Receive free coach parking at The O2 when you pre-book Single, Return or River Roamer tickets with Uber Boat by Thames Clippers.
Drop passengers off at key central London piers and securely park the coach at The O2 while your group enjoys their day out in London.
Check out where in London you can drop off your passengers.
The offer is available for a minimum of 20 passengers per coach, or 15 passengers per minibus. Parking is available all day with pre-booked River Roamer tickets and for up to 6 hours with pre-booked single or return tickets.
Become a partner
Do you want to work with us? As a travel trade partner, you will be able to sell our products, including joint tickets, and earn commission.
Partner with us, get our travel trade rates and access to our backend system to make bookings with live availability.
Contact traveltrade@thamesclippers.com and become a partner.
Terms and conditions
Children 4 or under travel for free but for groups (of 10 or more) free travel for children under 4 years old is limited to a maximum of two children per adult ticket holder. Each additional child must purchase a standard child ticket (5-15 years).
We are unable to offer group discounts on River Bus Express for events at The O2, any of our joint tickets with London attractions or Family River Roamer tickets.
The majority of our vessels hold up to 220 passengers. We are not able to book seats on a particular sailing as seating is done on a first come, first served basis.
The voucher enables the group to travel at any time during the day.
Tickets are non-transferable and non-refundable, unless given 72 hours' notice.