What's available
Travel comfortably. The café bar sells a selection of refreshments to make your journey even more pleasant.
Please note, only cashless forms of payment are accepted at onboard café bars. All vessels apart from Storm, Star and Sky Clippers have an onboard café bar but some may provide a reduced offering.
Hot drinks

Our staff are trained baristas. A selection of freshly prepared hot drinks are available including coffee, tea and delicious hot chocolate.

Food

Sandwiches, cakes and confectionery are available at the café bar. Our selection changes to suit the time of day.

Beverages

We sell a range of soft drinks and alcoholic beverages. Kids can enjoy Capri Sun on the back deck and grown-ups can drink rum with Captain Morgan!

Vegan range

Vegan-friendly snacks are available. A member of bar staff will be happy to answer any questions you may have about allergies or dietary requirements.
View menu
Summer special
Sunshine in a can!
This summer, we have two guest drinks so our passengers can enjoy the taste of the Spanish sunshine or of a Caribbean holiday while cruising down the Thames. Cheers to London summers!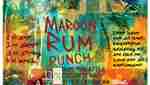 Beckford's Maroon Rum Punch
Beckford's Maroon Rum Punch is now available at our onboard café bars!
A proper sweet, strong and rich rum punch is usually just a cherished memory from a Caribbean holiday, but now all that flavour steeped in those happy times has been rounded up and placed carefully in a can. A drink with a proper punch!
Longbottom & Co 
Fresh tomatoes from Southern Spain and real ingredients, straight from the land to the can. Virgin Mary and Bloody Mary now available at our onboard café bars.
Longbottom is shaking up the tomato drinks scene.
Onboard shop
On select vessels, we sell a whole range of merchandise including key rings, water bottles, tote bags, and more!


Model clipper set

Get ready to set sail with our 320-piece model clipper set, available on board! Take it home for just £44.99.

Free coffee

Purchase one of our branded travel mugs and get a FREE hot drink! You'll also get a 5p discount on all future hot drinks when you reuse your mug.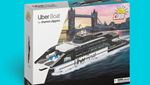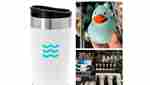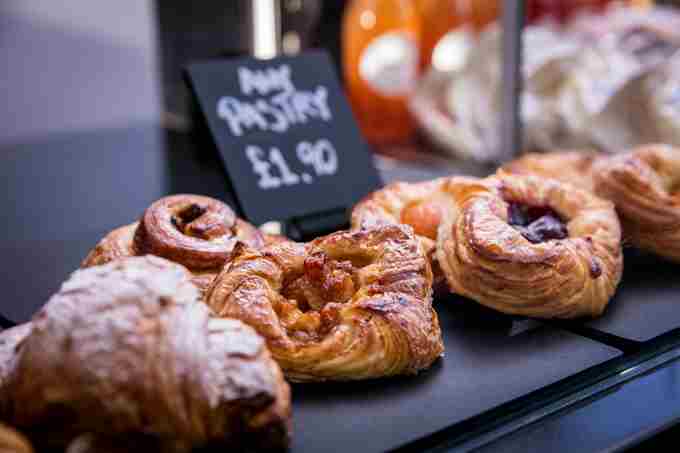 In-seat ordering
Enjoy minimal contactless café bar service, you can order in-seat whilst sat inside a vessel's cabin
Whilst on board, visit thegoodtill.com/thamesclippers on your smartphone.
Select the boat you are on
Place your order
Once it's ready we'll call out your name so you can collect your order from the bar, or deliver it to your seat
In-seat ordering terms and conditions

There is a £2 minimum spend and 15 minute minimum journey time to make a in-seat order.
Payments are made through the in-seat ordering webpage and are card-only. Season ticket discount is not applicable.
A reduced menu is available for in-seat ordering services.
Orders will need to be collected from the bar.
Uber Boat by Thames Clippers reserves the right to suspend, cancel or review the in-seat ordering service and terms and conditions at any time without giving prior notice.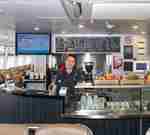 Season ticket holders save 15% at the café bar!
Show your valid weekly, monthly or annual season ticket to a member of staff at the café bar and you'll receive 15% off your order.