Please bear in mind that all events listed are subject to change, check whether they are going ahead and book in advance where possible. Remember, you must wear a face-covering aboard our services, and measures are still in place for the safety of our staff and fellow customers.
RRS Sir David Attenborough visits London this month! The British Antarctic Survey (BAS)'s newest and most high-tech research vessel will be moored beside Greenwich Pier Thursday 28 - Saturday 30 October. During her stay, the National Maritime Museum and BAS have arranged the three-day Ice Worlds festival to coincide.
Ice Worlds is a free festival which invites you to learn more about life and research in the polar regions. The festival will showcase environmental science, engineering and technology and feature opportunities to meet BAS members. The notorious submersible 'Boaty McBoatface' will make an appearance, treasures from the National Maritime Museum's polar collection will be thawed out and there'll also be the opportunity to count walruses from space in conjunction with the World Wildlife Fund.
Nearest Pier: Greenwich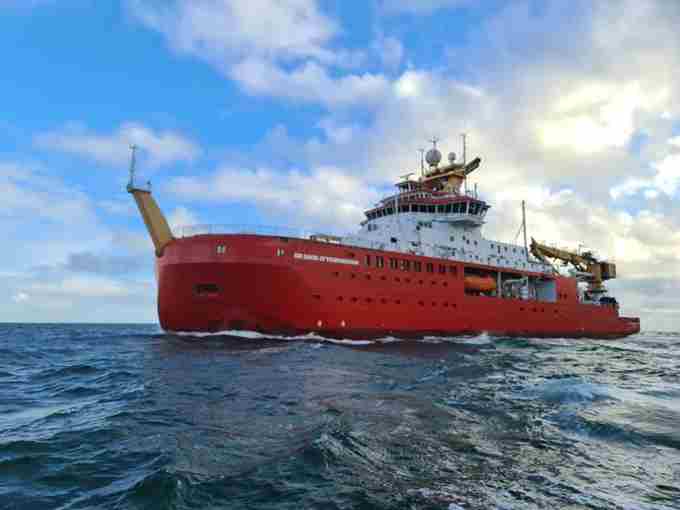 Half-term activities
Kids love an exhilarating ride on the River Bus! Whether you're exploring the city or trying to get across town, our boats make getting your family from A to B a breeze.
This October half-term get a Family River Roamer and enjoy some of the fun activities happening close to our piers. With a Family River Roamer kids go free! 
Family Mission: D-Day Edition at HMS Belfast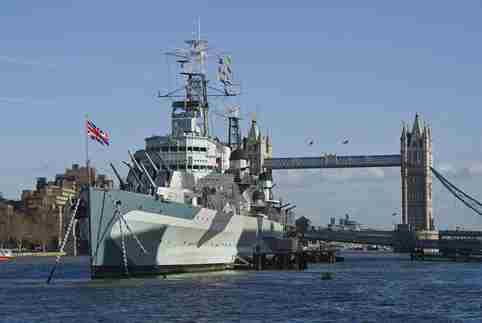 Collect your kit bag, it's 1944 and you and your family are about to embark on the most important day of the war so far, all aboard HMS Belfast! As a team, you'll find hidden messages, predict the weather, discover ship life and crack Morse code as you learn about the biggest invasion in history. This interactive storytelling experience takes place daily throughout October and is based on personal stories from those who served on D-Day.
Family Mission: D-Day Edition isn't the only half-term activity taking place aboard London's most famous warship; you can also earn your sea legs in a series of interactive experiences and learn about the Imperial War Museum's conservation methods that keep HMS Belfast ship shape.
Nearest pier: London Bridge City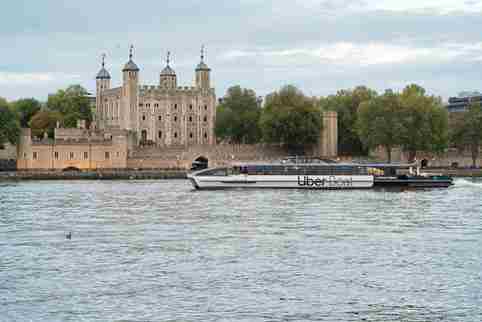 Can you help the Ghost Raiders defend the Tower from the dark spirits of its past?
A team of Ghost Raiders set up a base at the Tower of London from Saturday 21 -  Sunday 30 October, but they urgently need your help! Spooky occurrences are taking place throughout the ancient fortress more frequently than ever. The ghosts are trying to communicate the identity of a vengeful spirit, can you crack their code and help protect The Crown Jewels?
Nearest pier: Tower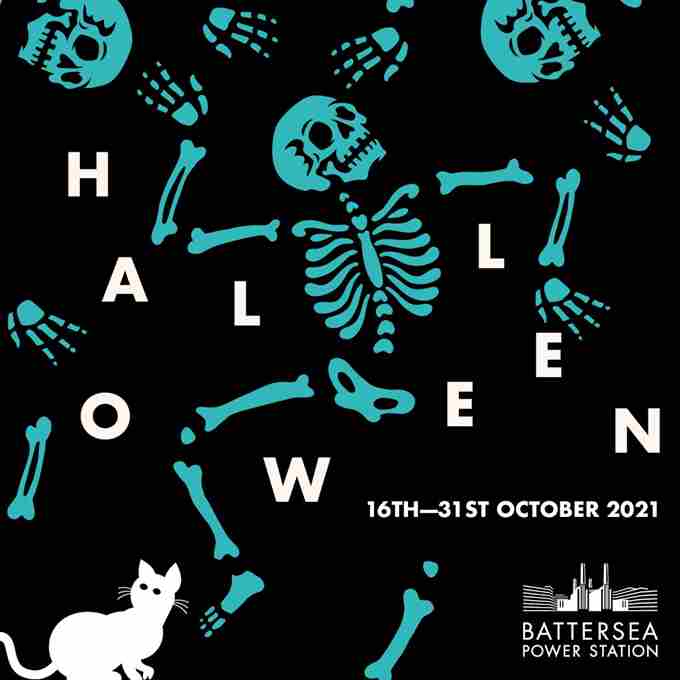 From Saturday 16 - Sunday 31 October, Battersea Power Station plays host to ghoulish family-friendly paranormal activities!
Solve spooky riddles and find haunted objects hidden around Circus West Village for your chance to win prizes in the Haunted Hunt. Can you escape the mysterious maze which has consumed the historic Coaling Jetty? Or maybe you'd enjoy pop-up performances and spooky storytelling across the site.
Most activities are free to enjoy and take place 10:00 - 18:00.
For those fearless few, ghoulish goings-on will also take place at some of Battersea's familiar haunts, including DNA VR's 'Hospital of Horror' and Boo-m Cycle's Hallowe'en Ride.
Nearest pier: Battersea Power Station
Something wicked is taking place in The Old Royal Naval College this Hallowe'en...
Enjoy an evening of spooky storytelling, music and free mulled wine as The Old Royal Naval College creaks open its doors for two nights of ghost stories in the Painted Hall-owe'en! Taking place on Saturday 30 and Sunday 31 October, the Old Royal Naval College's first Hallowe'en late is not to be missed for those who dare to explore the centuries-old site after dark.
Nearest pier: Greenwich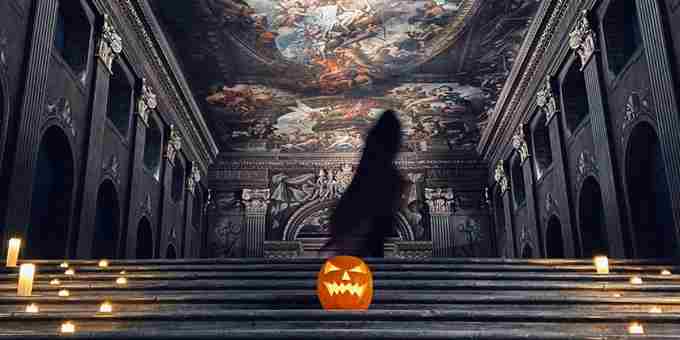 Sail to Battersea Power Station, and sail back with a stunning new artwork for your home or workplace! Affordable Art Fair returns to Battersea Park's Evolution Thursday 21 - Sunday 24 October.
Packed with inspiring art to suit all taste, thousands of artworks from over 100 UK and international galleries are on offer with prices ranging from £50 - £6,000. This year's fair features a Recent Graduates showcase, curated by designer and artist Pascal Anson, which will highlight exciting emerging talent from top UK art schools; one of the best opportunities to view and purchase breakthrough work before artists hit the big time. 
Nearest pier: Battersea Power Station
The Museum of London Docklands' major new exhibition 'London: Port City' opens Friday 22 October.
Curated by the museum, and the Port of London Authority, the exhibition is free to visit and traces more than 200 years of history, examining the port's essential role in London's enduring success and survival. Specifically, the exhibition will focus on the port's complex operations from the docklands' peak, in the final days of the 18th century, to the port's move downstream and the creation of the London Gateway 'mega port'.
Nearest pier: Canary Wharf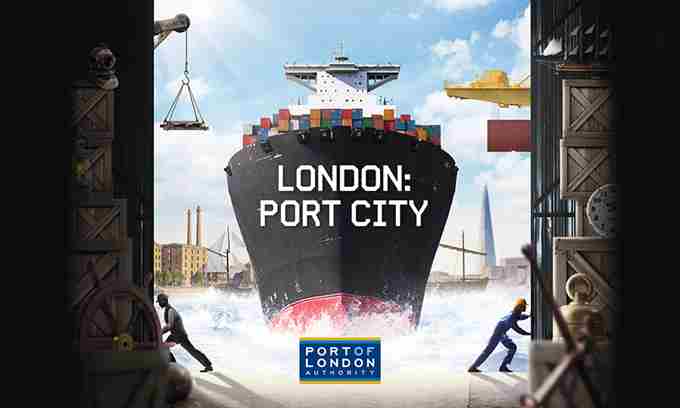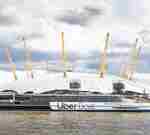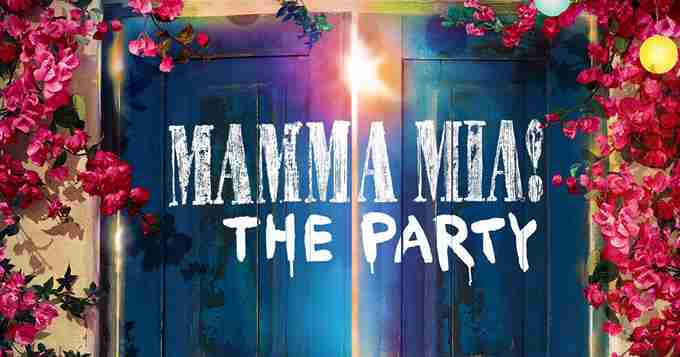 Here we go again!
Mamma Mia! The Party returns to The O2 this month! As the weather turns colder, warm up at this Mediterranean paradise on the shores of Greenwich Penninsula!
Created by ABBA's Björn Ulvaeus, Mamma Mia! The Party is a unique entertainment experience that puts you in the heart of the action. Over the course of more than four hours, you'll enjoy a spectacular show, a four-course gourmet meal and an ABBA disco all in one unforgettable evening.
My my, how can you resist it?
Nearest pier: North Greenwich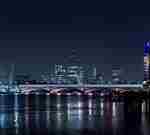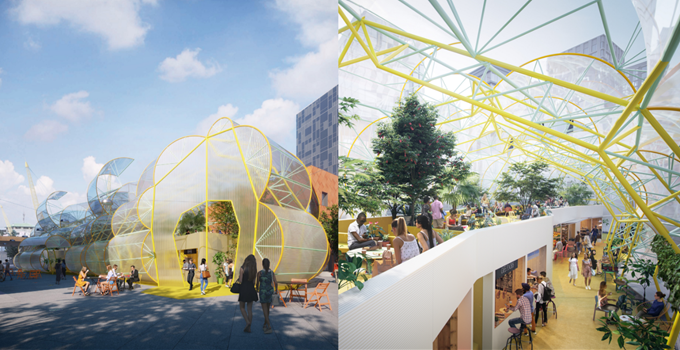 Have you discovered the Design District yet?
Greenwich Peninsula's unique new quarter opened its doors last month, and will be hosting tours Saturday 2 - Saturday 16 October. The Design District's startling appearance is the result of "blind-design"; eight leading architecture firms were awarded two plots each to create eye-catching commercial premises, without knowing what the other firms planned to build.
The process mimics the natural development of cities and has resulted in an iconic new quarter for creative industries. 
Nearest pier: North Greenwich
At Trinity Buoy Wharf, Longplayer has sang its 1,000 year symphony around London's only lighthouse for over 21 years. For the first time in 150 years, the lighthouse is lit up again all this month, until 21 November, but not with a beacon as we know it, with a laser! 
Longplayer's song is encoded into the laser beam and decoded at listening post beside Richard Wilson's nautical sculpture 'Slice of Reality' on Greenwich Peninsula. A short ferry ride from North Greenwich Pier connects the two sites with viewing sessions taking place on Wednesday - Sunday evenings every week after dark.
Nearest pier: North Greenwich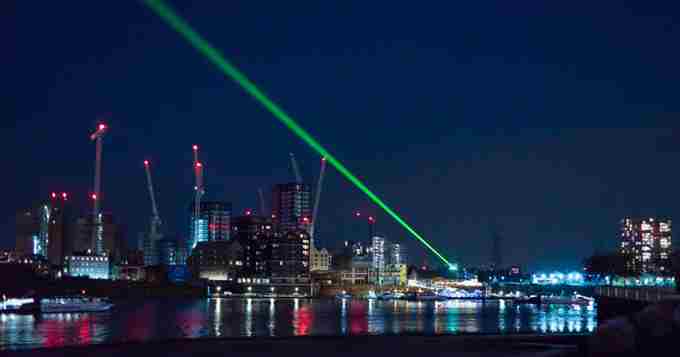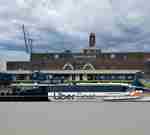 This year, The Virgin Money London Marathon returns to the streets of our city. The race starts from Blackheath, just south of Greenwich Park, on Sunday 3 October. The elite races are expected to begin from 08:50 with the mass start set for 10:10.
Of course, the race requires road closures throughout the city, but we never get caught in traffic, hop pier-to-pier with a River Roamer to follow the race from the river!
The race starts near to Greenwich Pier before heading towards Woolwich (Royal Arsenal), and looping back into Greenwich town centre. The course then heads west, passing Greenland (Surrey Quays) and Doubletree Docklands piers before going through Bermondsey and crossing Tower Bridge (London Bridge City or Tower piers).
North of Tower Bridge, the second half of the course double-backs on itself through the docklands, heading to Canary Wharf and around the Isle of Dogs (Masthouse Terrace Pier). The route then crosses back through Canary Wharf and on to the City of London (Tower Pier). The last leg of the course is along Victoria Embankment (Bankside and Embankment piers) before looping around St James's Park to the finish line on The Mall (Westminster Pier).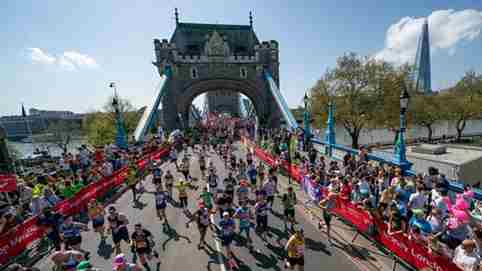 Sail directly from Rotherhithe to Greenwich
Roads around Rotherhithe, Surrey Docks and Deptford are expected to be busy due to the marathon taking place. We'll be operating two special services directly from Doubletree Docklands Pier to Greenwich Pier. The services will depart at 07:00 and 07:30 and the journey takes just 7 minutes, perfect for sailing to the start line! Pre-book your tickets for a guaranteed seat.