Check out some of our favourites events happening in October. Please bear in mind that all events listed are subject to change, check whether they are going ahead and book in advance where possible.
Battersea Power Station Opening
The icon is back! After nearly 40 years since it was shut down, Battersea Power Station has been completely restored and will open its doors to the public for the first time in history, from 10am on Friday 14 October, with a host of fashion brands, bars and restaurants taking up space in the centre.
Set to become one of London's most exciting retail and leisure destinations, the building's retail offering is housed in the Power Station's two newly restored, historic Turbine Halls. To celebrate this historical moment, Battersea Power Station will be hosting a five-day 'Festival of Power' from 14 – 16 and 22 – 23 October with lots of free family friendly activities and performances.
Travel to Battersea Power Station Pier by boat and see the icon from the river. The River Bus runs every 30 minutes and it takes only 20 minutes to/from central London.
Nearest pier: Battersea Power Station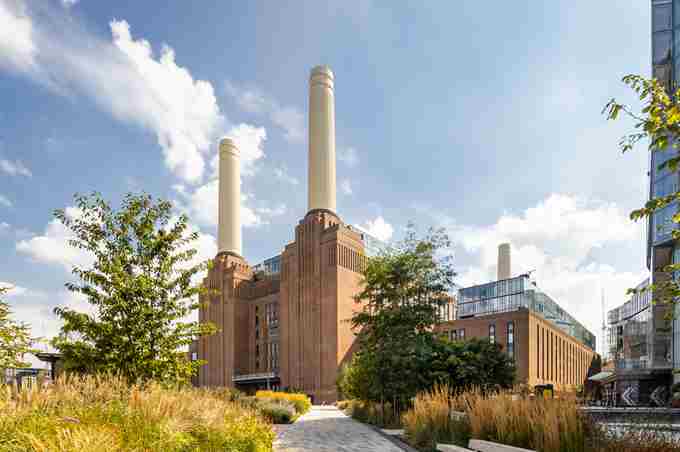 Who you gonna call?
Halloween is just around the corner! Enjoy these spooky and fun events, for all ages.
Find Your Sea Legs
Aye, aye, captain! From 24 – 30 October, take charge of HMS Belfast in this interactive family activity. Immerse yourself in the life of a sailor in 1942, and get to grips with the science and skills needed to survive on the HMS Belfast, plotting the course for an important mission. You'll solve puzzles and discover what life was like for the ship's company during World War II. 
Nearest pier: London Bridge City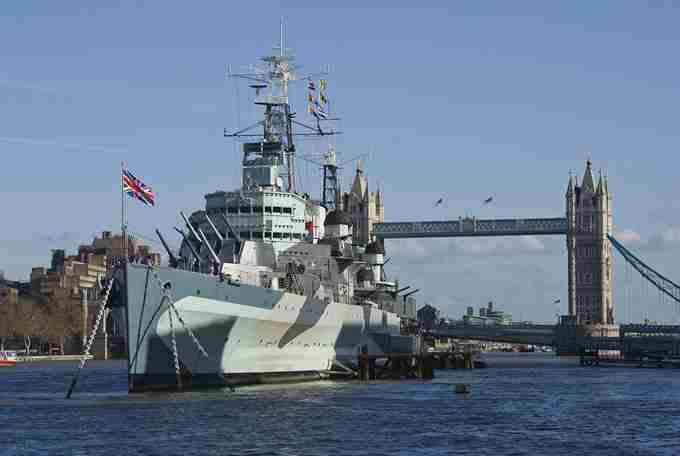 SAMPLE Autumn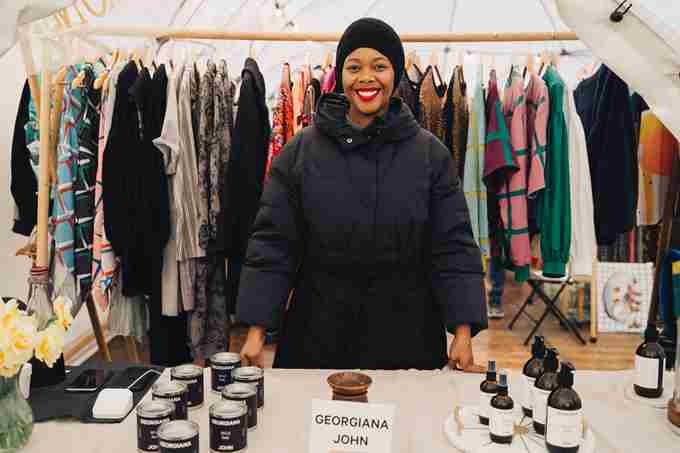 Bautumn's up! Welcome the change of seasons with SAMPLE Autumn on Saturday 22 October at Greenwich Peninsula. Sample the coming season's trends and discover your new favourite London brands and designers. The event will feature a full programme of workshops, for all ages. As well as makers, crafters and curators, there will be street food, local produce, coffee, cocktails and some of the capital's coolest DJs!
Nearest pier: North Greenwich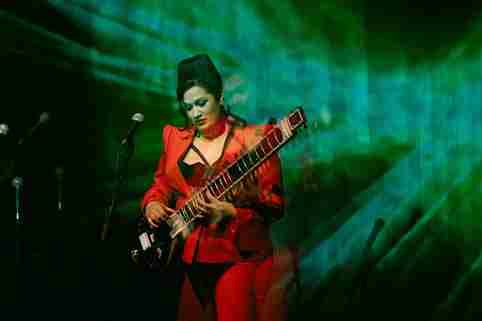 Diwali Greenwich
Head to Greenwich and celebrate Diwali at the Old Royal Naval College and the National Maritime Museum on Saturday 22 October.
Experience the sights, sounds, tastes and smells of the Festival of Light, and enjoy an incredible range of free live music and performances, family activities, art displays and more.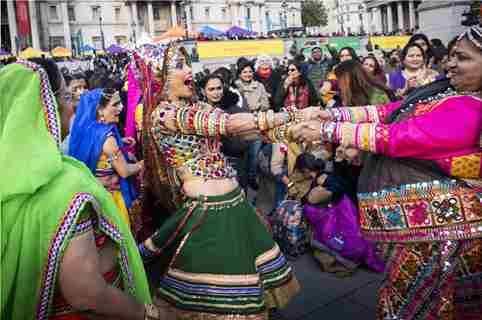 Diwali On The Square
On Sunday 9 October join a festival of lights in the heart of London, with this year's Diwali festival! With performances from the Hindu, Sikh, and Jain community, as well as an opening ceremony featuring 200 colourfully dressed dancers, embrace yourself in a variety of cultures and browse through the lively marketplace or tuck into some tasty vegan and vegetarian South Asian cuisine. 
With a host of activities to enjoy, this is one event you don't want to miss! 
Nearest pier: Embankment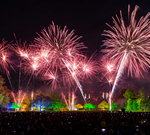 Book it early! On 5 – 6 November, South London's biggest fireworks display returns to Battersea Park for a two-night affair. With food, drinks, and a spectacular bonfire – there is something for everyone to see. 
The party doesn't end when the fireworks do though! Evolution London will transform into the Battersea Bierkeller, featuring German-style banquet tables, beer steins and live music! 
Nearest pier: Battersea Power Station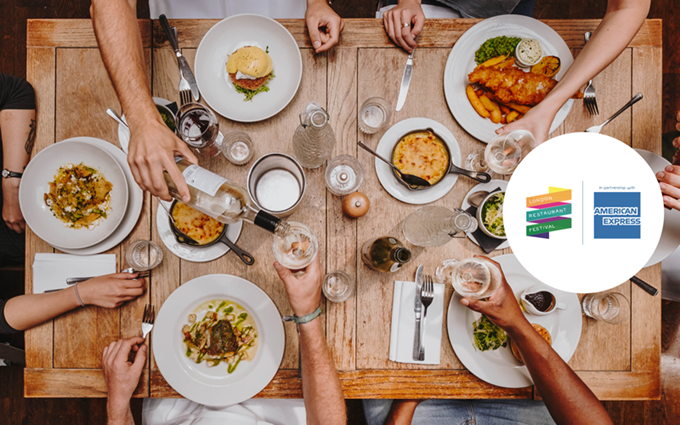 London Restaurant Festival
Lettuce celebrate! Enjoy an array of events across multiple restaurants in London. A series of drinks tastings with delicious food pairings, restaurant hopping tours, cooking classes, and much, much more. The London Restaurant Festival returns for its fourteenth year, on selected dates between September 29 – October 27.
Nearest pier: Various
Black History Month
Black History Month is an opportunity to reflect on the diverse histories of those of African and Caribbean descent and events are taking place across the capital to celebrate Black History Month in the UK.
We will be flying the Pan-African flag on board throughout the month of October and encourage all of our customers to take note of the achievements and contributions that Black people have made to the social, political, economic and cultural development of the UK.
There will be several events in London happening throughout the month in celebration of Black history.
Nearest pier: Various
Events at ExCeL London
It's a busy month for ExCeL, one of the biggest convention centres in the country. To reach ExCeL, take our service to North Greenwich and cross the Thames by taking London's only cable car! Or, go to Royal Wharf Pier, you can walk to ExCeL or take bus 241 from Royal Crest Avenue.
The Golden Key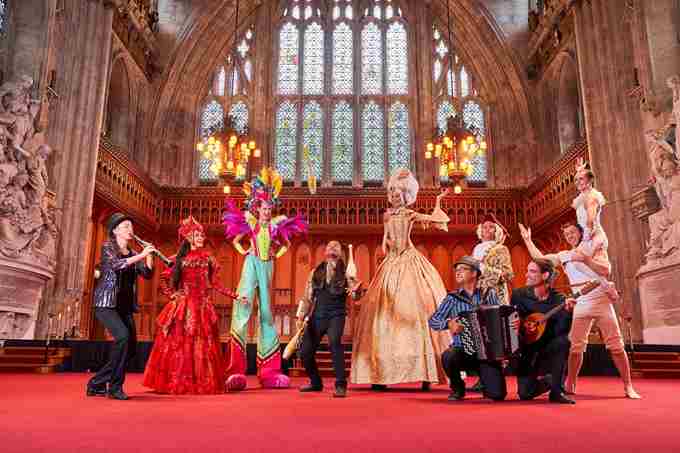 Your invitation to explore the City of London, for free! On Saturday 15 October The Golden Key event will take you on a thrilling journey through the City's streets with immersive theatre, street festivals, secret rooms and treasure hunts guided by historical and fantastical characters.
Enjoy some family fun, uncover hidden gems, and linger for cocktails at the after parties – with more than 200 artists and companies performing in 17 different locations in the City of London.
Nearest pier: Tower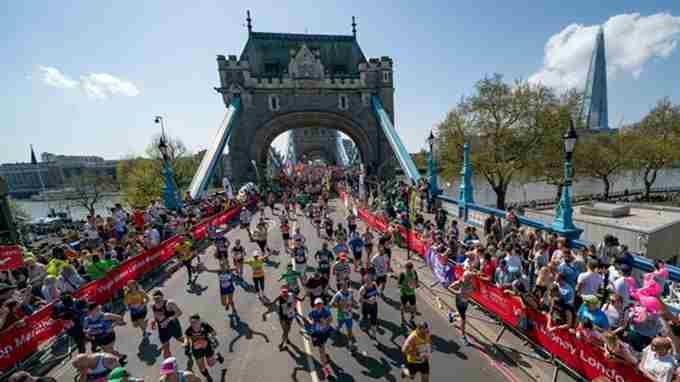 London Marathon 2022
It's here! On Sunday 2 October the TCS London Marathon returns, traversing through some of the most famous landmarks in the city, including Buckingham Palace, The Cutty Sark, Tower Bridge and Canary Wharf. With up to 50,000 participants, it is set to be the largest marathon ever staged anywhere in the world.
Please note that we will be operating our usual weekend River Bus service and can help participants reach ExCeL on Saturday to pick up their Event Packs. Our weekend service stops at several spectator-friendly piers too for those wanting to support the runners!
Nearest pier: North Greenwich or Royal Wharf