If you plan to visit any of the events listed, please check whether the events are going ahead and book in advance where possible. Please also remember that you must wear a face-covering aboard our services, maintain social distance and adhere to our Covid-19 safety measures.
Say "hallo" to October at Vauxtoberfest!
The German-inspired beer festival invites you to discover some of Vauxhall's quirky watering holes Friday 9 - Sunday 18 October. Be sure to complete the Vauxtoberfest challenge at participating Vauxhall pubs to win a prize!
Please do remember to drink responsibly, natürlich.
Nearest pier: Vauxhall (St George Wharf)
Delve deep into the history of Black British mariners this Black History Month.
The Black Greenwich Pensioners exhibition takes place at Greenwich Old Royal Naval College's Visitor Centre from Saturday 3 October and explores the hidden histories of the Black Royal Navy personnel.
Nearest pier: Greenwich
London-wide festivals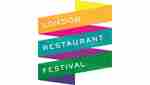 All of October is London Restaurant Festival! The capital's leading chefs and restaurants come together to cook, create and converse in a month of exclusive, small-scale, socially distanced events and experiences.
Find out more

London Craft Week is Wednesday 30 September –  Saturday 10 October. From brewery tours at Battersea Power Station to workshops in Japanese incense making at Bankside, there are plenty of crafty activities taking place along our route.
Find out more
From Wednesday 14 October - Sunday 1 November, NOW Gallery will be hosting the seventh Secret 7" exhibition. Featuring 700 one-of-a-kind 7" singles sold to benefit Help Refugees, Secret 7" brings together leading names from the worlds of music and art.
The records are created by pressing seven iconic tracks onto 7" vinyl, with each track being limited to just 100 copies.
Nearest pier: North Greenwich
The Poetry Chefs return to London Bridge Saturday 3 – Tuesday 6 October to serve high quality, personalised poetry to diners, written, performed and wrapped up to takeaway.
Take a break, visit for a chat and watch the magic happen.
Nearest pier: London Bridge City
Explore the outdoors along our route
Saturday 10 October is World Mental Health Day and spending time in nature can benefit both your mental and physical wellbeing. Here are some of the parks and gardens easily accessible by river.
Greenwich Park: the park is a short walk from Greenwich Pier and you will get outstanding views of Canary Wharf. As one of London's largest Royal Parks, Greenwich Park offers a wide range of facilities and is home to the Royal Observatory and the Meridian line, as well as the National Maritime Museum and the Queen's House. Greenwich Park used to be a hunting ground for Henry VIII and provides an urban sanctuary for red and fallow deer. Find out more
Thames Barrier Park: located next to our newest pier, Royal Wharf Pier, Thames Barrier Park is one of London's newest parks and offers the best view from land of the impressive Thames Barrier. Discover the delights of this urban oasis and its most creative feature is The Green Dock that provides a wind protected microclimate for a variety of plants and butterflies. Find out more
Mudchute Park and Farm: not far from Masthouse Terrace Pier, Mudchute Park and Farm is set 32 acres of countryside in the heart of East London. Due to the current situation some sections of the farm are still sectioned off but you can wonder around the park and farm paths. They have also put in place Family bubble days. Find out more
Saint Dunstan in the East Church Garden: a 6-minute walk from Tower Pier you will find a truly unique place in London, a peaceful green oasis that will help you escape the hustle and bustle of the city. St Dunstan in the East Church Garden is set within the ruins of a bombed medieval church with benches, a fountain and trees growing through windows and vines winding themselves around the walls. Find out more
St James's Park: alight at Westminster Pier and walk to St James's Park the oldest Royal Park in London. The artificial lake, the flowers, trees and birds will make you forget that you are actually in the heart if London. It has breathtaking views of Buckingham Palace but the best are the pelicans! Find out more
Battersea Park: Disembark at Battersea Power Station Pier and explore Battersea Park, Grade II listed on the Register of Historic Parks and Gardens. It has stunning Thames views, an art gallery (The Pump House), a zoo and an adventure playground that kids love! But if you are in need of some quiet time head to the Peace Pagoda. Located right by the river it's the perfect place to relax and forget your worries. Find out more