Covid rules may have relaxed but please bear in mind that all events listed are subject to change, check whether they are going ahead and book in advance where possible. We strongly advise that you wear a face covering on board if you are able to do so.
Treat Mum this Mother's Day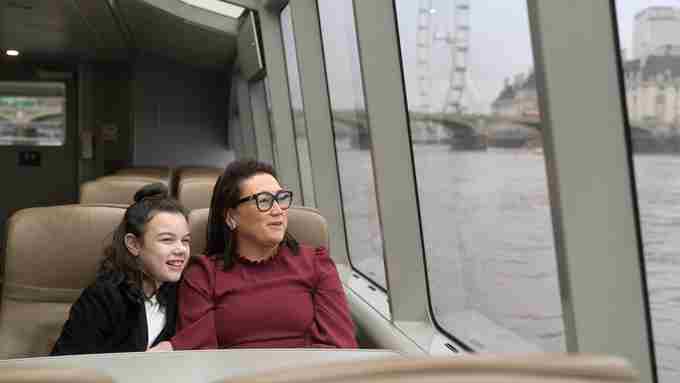 Happy Mother's Day from all of us at Uber Boat by Thames Clippers!
Why not treat Mum to a special day out on the river this Mother's Day? Take her to all the best riverside attractions London has to offer. Add an extra touch of love to the journey there with 2 for 1 on 18.7cl bottles of wine at our onboard café bars 26 - 27 March!
Gift vouchers are always a nice present! Mum will have the freedom to get on board and sail with us at a date of her choosing!
Cutty Sark Comedy
Welcome aboard the Cutty Sark Comedy Club!
On Sunday 27 March, an all-female line up transforms the Cutty Sark into a comedy club for Mother's Day. The night will be hosted by the hilarious Jasmin Gleeson and headlined by Sikisa, featuring Bronwyn Sweeney and Dee Allum.
This is the first Cutty Sark Comedy night to take place this year, with another comedy night to follow on 24 April.
Nearest pier: Greenwich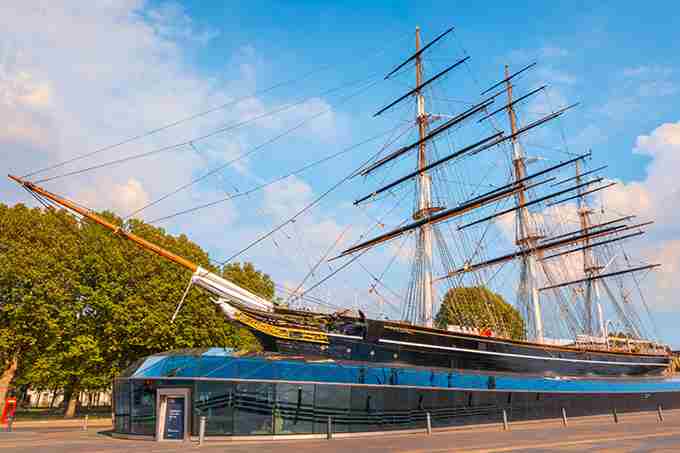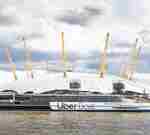 The Merchant of Venice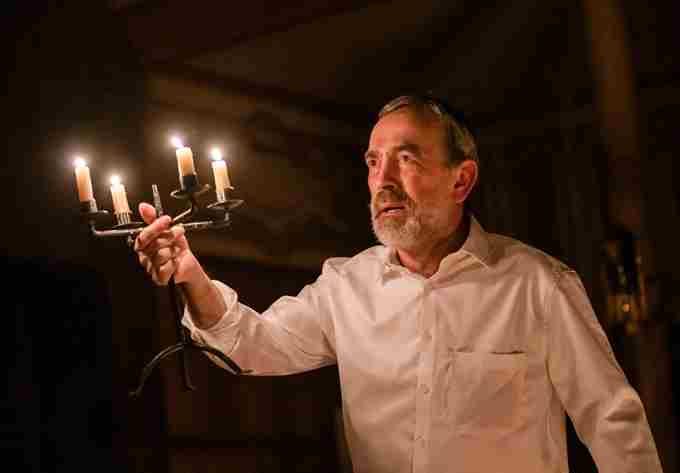 A candlelit production of The Merchant of Venice takes place at The Sam Wanamaker Playhouse, the indoor theatre at Shakespeare's Globe, from 2 March. The play promises to be an unflinching portrayal of one of Shakespeare's more contentious comedies in a contemporary context, confronting and questioning modern prejudices.
Performances of The Merchant of Venice take place until Saturday 9 April and are part of Shakespeare's Globe's Winter Season.
Nearest pier: Bankside
Travel Tate to Tate
Sail between the world's greatest works of art. Explore Tate Modern from Bankside Pier and Tate Britain from Millbank Pier.
Last chance to see: Hogarth and Europe at Tate Britain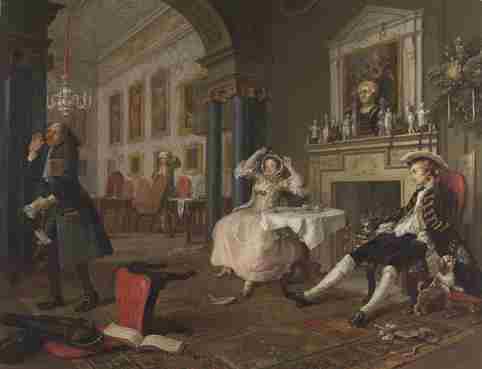 In the mid-1700s, Europe entered a period of peace, stability and economic prosperity that created new opportunities. Artists became less reliant on money from the church, state and aristocracy giving them greater freedom to comment, choose their subject matter and address audiences directly.
William Hogarth became famous for paintings and prints that captured the new modern experience with wit in the UK, but he was not alone. Across Europe, artists were creating vivid images of contemporary life and social commentary.
For the first time, Tate Britain's latest exhibition brings together Hogarth's greatest works with those of his peers across the continent – including Pietro Longhi in Venice, Chardin in Paris and Cornelis Troost in Amsterdam, examining parallels and sympathies that crossed borders.
Hogarth and Europe is on display until Sunday 20 March.
Nearest pier: Millbank
New at Tate Modern: Surrealism Beyond Borders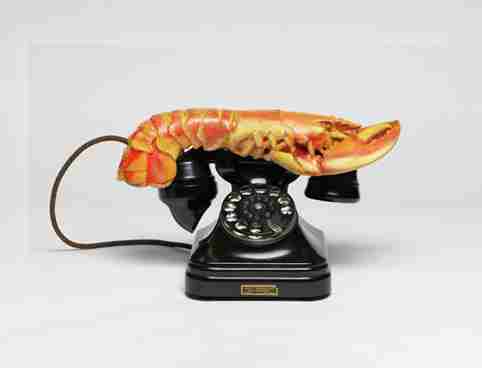 Take a peek into different realities. Tate Modern's new exhibition 'Surrealism Beyond Borders features over 150 works ranging from painting and photography to sculpture and film.
The exhibition, which has been organised by Tate Modern and The Metropolitan Museum of Art, New York, examines how artists across the world have been inspired and united by surrealism. The surrealist movement is often associated specifically with 1920's Paris but it proved popular across the world; the exhibition showcases works that have been created in centres such as Buenos Aires, Cairo, Lisbon, Mexico City, Prague, Seoul, and Tokyo for over 50 years, including many pieces that have never been shown in the UK before.
Nearest pier:  Bankside
St Patrick's Day
For the first time in two years, London's St Patrick's Day Parade is back! St Patrick's Day itself takes place on Thursday 17 March but the parade will weave through the streets of Westminster between Hyde Park Corner and Whitehall from 12:00 on Sunday 13 March. 
The St Patrick's Day Festival will take place on Trafalgar Square on Sunday 13 March too. The festival will host performances by well-known Irish acts, craft stalls, and an Irish food market.
Nearest pier: Embankment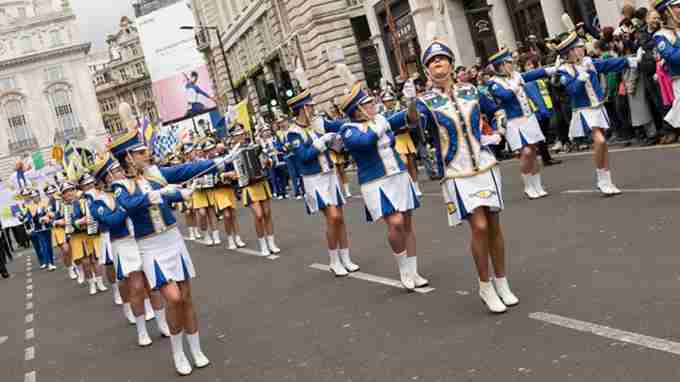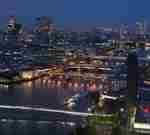 Sail to Battersea Power Station, and sail back with a stunning new artwork for your home or workplace! The Affordable Art Fair returns to Battersea Park's Evolution Thursday 10 - Sunday 13 March.
Packed with inspiring art to suit all tastes, thousands of artworks from over 110 UK and international galleries are on offer with prices ranging from £50 - £7,500. From 17:00 to 21:00 on Thursday 10 and Friday 11 March, the Affordable Art Fair becomes Art After Dark, a late-night arts experience featuring music from resident DJs, complimentary drinks, and all the fun of the fair.
Nearest pier: Battersea Power Station
International Women's Day
International Women's Day takes place on Tuesday 8 March and there'll be plenty of events along the river to mark women's achievements. Sail with us to:
Legacies: London Transport's Caribbean Workforce
During the 1950s, many Caribbean people were encouraged to relocate to the UK by active campaigns run by London Transport (Transport for London's predecessor). New Caribbean recruits arrived with high hopes of life in Britain but were shocked to be faced with hostility and racism and struggled to find places to live.
Now on at the London Transport Museum 'Legacies: London Transport's Caribbean Workforce' celebrates the contribution that Caribbean people have made to transport and culture in London and the UK. The exhibition also documents the struggles that individuals and their families endured, especially at the start of their new lives in the capital.
Nearest pier: Embankment