Covid rules may have relaxed but please bear in mind that all events listed are subject to change, check whether they are going ahead and book in advance where possible. Remember, you must still wear a face-covering aboard our services and measures are in place for the safety of our staff and fellow customers. We continue to review our travel guidance in line with Transport for London and government advice.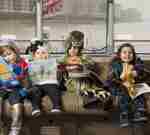 All of February is LGBTQ+ History Month.
Throughout the month, Royal Museums Greenwich will host a series of events at Queen's House, the National Maritime Museum and online that explore queer histories associated with the sites. Highlights include Out at Sea, a family-friendly free festival that takes place at the National Maritime Museum on Saturday 19 February and explores the lives of gay mariners; Fierce Queens, a queer takeover of The Queen's House and Rainbow Week; a series of family workshops that coincide with half-term. 
Nearest pier: Greenwich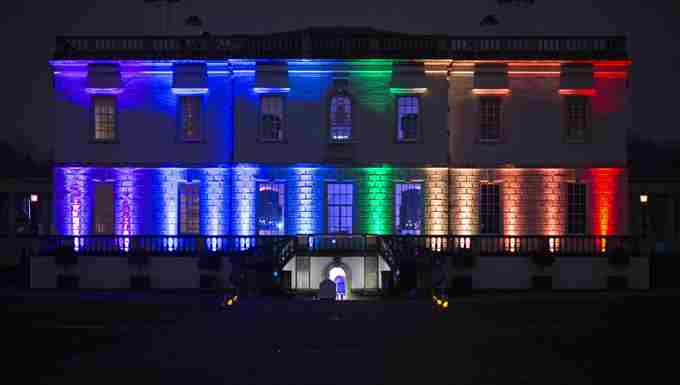 Light up the long winter nights
London's brightest lights are best explored by boat.
At the Museum of London Docklands
Sail to Canary Wharf Pier to learn more about London's historic docklands.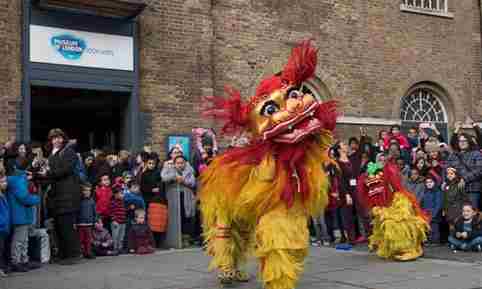 Celebrate the start of the Year of the Tiger, a year that is said to bring about new changes and encourage people to overcome challenges, at the Museum of London Docklands.
On Saturday 5 and Sunday 6 February, the museum will host a weekend of free family-friendly drop-in activities including performances, community activities and Lion Dancing to celebrate the start of the Lunar New Year. The festivities take place 11:00 - 16:30.
London: Port City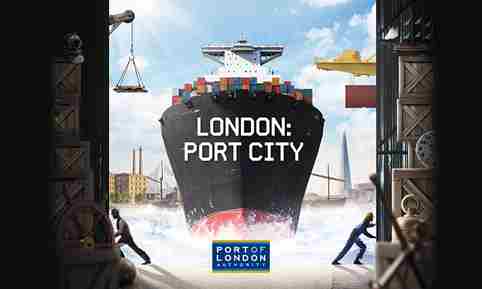 The Museum of London Docklands' major exhibition 'London: Port City' is now open!
Curated by the museum, and the Port of London Authority, the exhibition is free to visit and traces more than 200 years of history, examining the port's essential role in London's enduring success and survival. Specifically, the exhibition will focus on the port's complex operations from the docklands' peak, in the final days of the 18th century, to the port's move downstream and the creation of the London Gateway 'mega port'.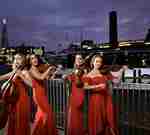 Sail to Somerset House and take a trip into Beanotown! 'Beano: the art of breaking the rules' explores how The Beano comics have inspired successive generations to break the rules while uncovering artists who have pushed boundaries. The exhibition takes place until Sunday 6 March and features highlights from The Beano's archive as well as artefacts relating to artists they have inspired. 
Nearest pier: Embankment
Visit NOW Gallery and enter Lydia Chan's bright and colourful world. 
'Your Ship Has Landed' at Greenwich Peninsula is an augmented reality experience that explores themes of science-fiction, fantasy and adulthood. When creating the exhibition, Chan envisioned a portal between digital and physical spaces with high-contrast saturated colours that provide the perfect backdrop for socials!
Your Ship Has Landed is open until Sunday 6 March.
Nearest pier: North Greenwich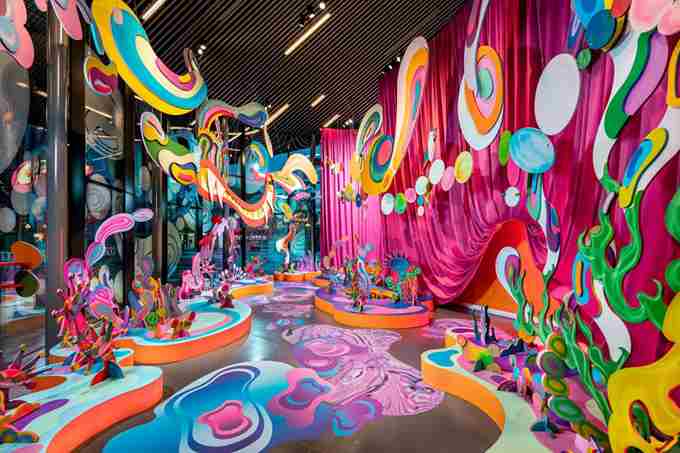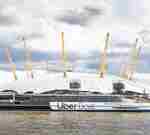 Legacies: London Transport's Caribbean Workforce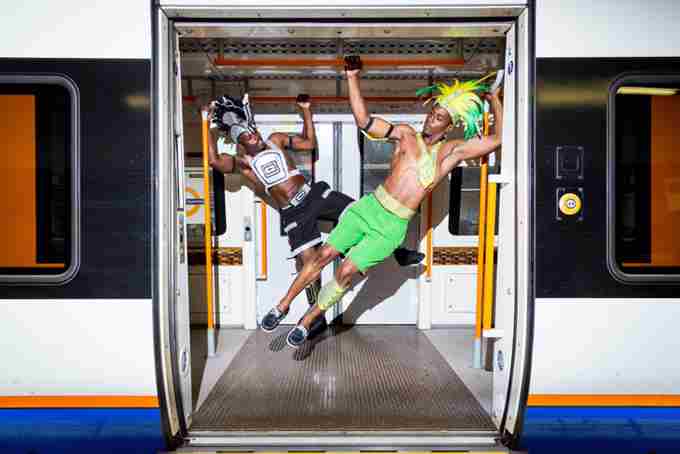 During the 1950s, many Caribbean people were encouraged to relocate to the UK by active campaigns run by London Transport (Transport for London's predecessor). New Caribbean recruits arrived with high hopes of life in Britain but were shocked to be faced with hostility and racism and struggled to find places to live.
Opening Thursday 11 February at the London Transport Museum 'Legacies: London Transport's Caribbean Workforce' celebrates the contribution that Caribbean people have made to transport and culture in London and the UK. The exhibition also documents the struggles that individuals and their families endured, especially at the start of their new lives in the capital.
Nearest pier: Embankment
In the mid-1700s, Europe entered a period of peace, stability and economic prosperity that created new opportunities. Artists became less reliant on money from the church, state and aristocracy giving them greater freedom to comment, choose their subject matter and address audiences directly.
William Hogarth became famous for paintings and prints that captured the new modern experience with wit in the UK, but he was not alone. Across Europe, artists were creating vivid images of contemporary life and social commentary.
For the first time, Tate Britain's latest exhibition brings together Hogarth's greatest works with those of his peers across the continent – including Pietro Longhi in Venice, Chardin in Paris and Cornelis Troost in Amsterdam, examining parallels and sympathies that crossed borders.
Nearest pier: Millbank