London is a city bustling with excitement, and it's no wonder that events draw crowds from all over the world. From dazzling festivals to iconic music events in London, there is always something happening in this dynamic city. And what better way to enjoy these events than by embracing the seamless experience of Uber Boat by Thames Clippers?
Read on to discover some of the biggest tourist events in London and how you can elevate your experience by travelling with Uber Boat by Thames Clippers.
Discover extraordinary events happening in London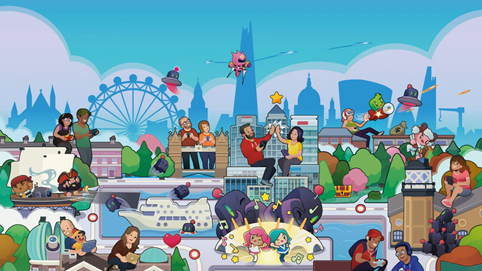 London Games Festival
Calling all gamers! The London Games Festival is a thrilling celebration of the dynamic gaming industry, embracing the business, art and culture of video games. Held in the iconic Trafalgar Square, it's an event that takes place in April every year and is a great opportunity to see the latest developments and innovations in the gaming world.
Cruise along the river, enjoy the picturesque views, hop off at Embankment Pier and prepare to dive head-first into the world of gaming.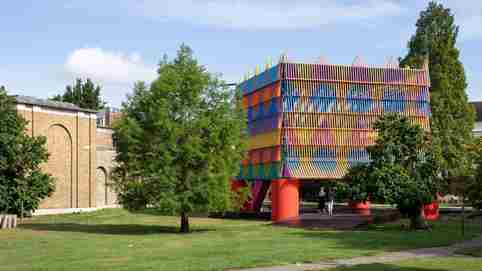 London Festival of Architecture
The London Festival of Architecture is a celebration of the capital's architectural wonders. Taking place throughout June, it's an unmissable event for any architecture enthusiasts.
To navigate between venues with ease, hop on an Uber Boat by Thames Clippers vessel from one of the 24 piers along the Thames. Whether it's a talk, a workshop or an exhibition, enjoy the scenic journey and arrive at your destination feeling refreshed and inspired.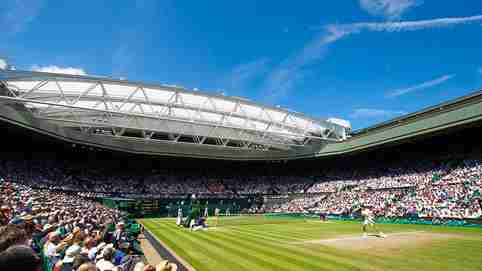 Wimbledon
The prestigious Wimbledon Tennis Tournament is a highlight of the British sporting calendar in July. From the iconic grass courts to the electrifying moments of athletic prowess, Wimbledon offers a grand slam experience that will create memories that last a lifetime.
Glide along the river with Uber Boat by Thames Clippers and get ready to immerse yourself in a world of class tennis at one of the many big screens along the Thames. As you embark on this scenic journey, you can prepare for a day of excitement and, of course, indulging in copious amounts of strawberries and cream!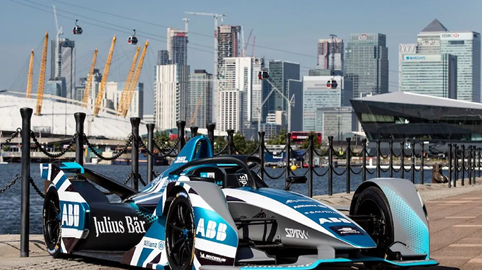 Formula E London ePrix
Rev up your excitement at the Formula E London ePrix, held on a street circuit surrounding the London ExCeL Centre in July. This high-energy event showcases the future of motorsports with electric cars zooming through the course, creating a spectacle that will leave you in awe.
To make your journey to the race effortless, why not catch an Uber Boat by Thames Clippers sailing? Hop aboard one of our vessels to Royal Wharf Pier, arriving at the race in style and ready for the high-octane action. Alternatively, alight at North Greenwich Pier and take the London Cable Car across the Thames.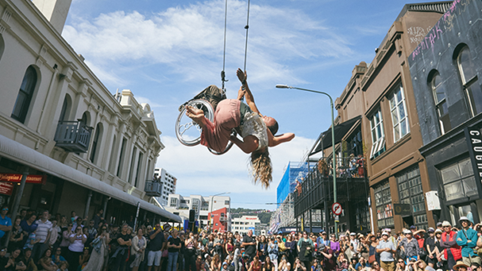 Greenwich + Docklands International Festival
Get ready for an extraordinary experience at the Greenwich + Docklands International Festival, a fantastic free outdoor arts festival held across Royal Greenwich, Docklands and Tower Hamlets. As one of the largest festivals of its kind in the UK, the event takes place every year between August and September, infusing the streets of London with creativity.
From traditional theatre to contemporary circus, performances will pop up in unexpected places across the area, offering a unique and immersive cultural experience. This festival isn't just for adults, it's a haven of excitement for the entire family – featuring a line-up of events like storytelling and puppetry.
For easy access to the festival, catch a river boat to North Greenwich, Greenwich or Canary Wharf piers among others. Let the river breeze guide you and make the most of this charming event.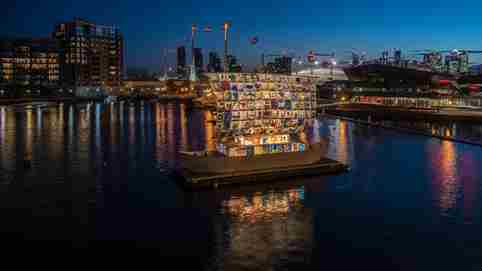 Totally Thames
For a truly alluring experience of art and performances, the Totally Thames festival is not to be missed. Spanning the entire length of the river, this annual celebration of heritage, art and education showcases the vibrant cultural scene of London throughout the month of September.
To appreciate the essence of this festival, embark on a river cruise. Admire the art installations along the banks, catch the captivating performances, and let the gentle sway of the boat enhance your journey. With Uber Boat by Thames Clippers, you can savour every moment of this unforgettable event.
London Jazz Festival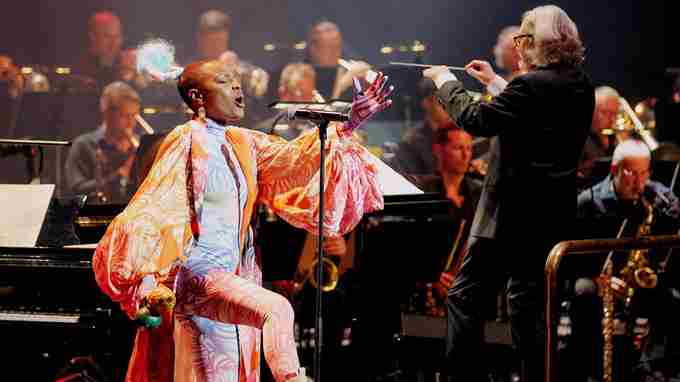 Get ready to tap your feet and sway away to the rhythms of jazz at the London Jazz Festival in November. This 10-day celebration of musical brilliance brings together a host of world-class musicians ready to take centre stage. From venues like the Barbican, The Royal Festival Hall and Ronnie Scott's Jazz Club, this is an iconic music event in London you won't want to miss.
To arrive at the festival in style, take a boat to one of the piers closest to the music venue. Let the smooth sailing and soothing melodies set the mood for an evening of soulful music and amazing performances.
Effortless journeys with Uber Boat by Thames Clippers
Getting to and from big events in London has never been easier! With Uber Boat by Thames Clippers, travelling across the capital transforms into a seamless experience, ensuring you arrive at your destination feeling refreshed and prepared for whatever awaits you thanks to spacious seats and the onboard café bar.
Whether you're a seasoned Londoner or a first-time visitor, let Uber Boat by Thames Clippers be your trusted companion as you immerse yourself in the magic of these incredible events happening in London.
Plan your journey today