Below you can find some of the great things you can sail to across our city this July.
Bear in mind that all events listed are subject to change, please check whether they are going ahead and book in advance where possible. Please also remember that you must wear a face-covering aboard our services, maintain social distance and adhere to our Covid-19 safety measures.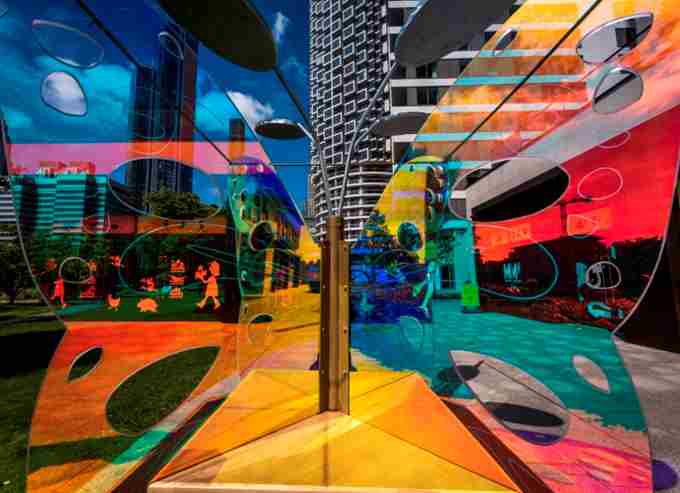 A colourful collection of natural light exhibitions celebrate the summer months across the Canary Wharf Estate. Unlike Canary Wharf's Winter Lights, the Summer Lights are designed to be appreciated in the day as the sun's rays create colourful patterns around the modern business district.
The Summer Lights are free to explore and can be viewed from sunlight until sunset.
Nearest pier: Canary Wharf
EURO 2020 Fan Zones
Have you missed it? The delayed UEFA European Football Championship is taking place until 11 July 2021! Wembley Stadium is hosting the tournament's final and the city is hosting a festival of football across two sites to coincide.
Trafalgar Square Fan Zone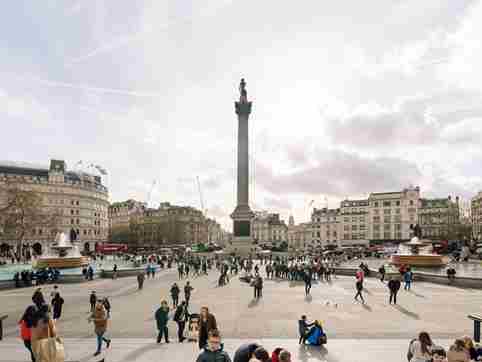 Big screens have taken residence in Trafalgar Square for football fans to see England matches, both semi-finals and the final matches of the tournament which will take place at Wembley Stadium. 
Tickets to the fan zone are available through a free public ballot.
Nearest pier: Embankment
Potters Field Park Football Village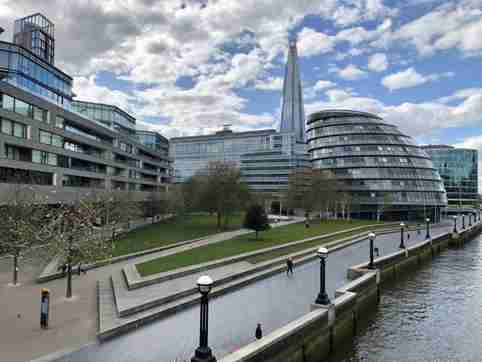 Located between City Hall and Tower Bridge, The Football Village is free to attend and shows select games on big screens. Cultural entertainment, sports and community activities, food and drink stalls complete the family-friendly atmosphere. 


Nearest pier: London Bridge City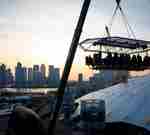 London's most unique dining experience has returned to The O2 for three months this summer, offering a range of exciting sky-high experiences every day. Experience first-class food, delicious drinks and unparalleled views of the capital's skyline, all while suspended 100ft in the sky.
Throughout the summer, guests at the 22-seat tables can enjoy a range of specially curated experiences & menus including Breakfast, Brunch, Lunch, Afternoon Tea, Cocktails and Dinner. Tickets for London in the Sky are on sale now and the sky-high dining experience is open until 26 September.
Nearest pier: North Greenwich
Head to Battersea Power Station from 17 July where Arches Cinema and Turbine Theatre have joined forces to present London's most unique open-air cinema and theatre experience.
Summer Showtime will take place on the historic Coaling Jetty, on the River Thames in front of the Grade II* listed Power Station. Screenings include Frozen, Mamma Mia! and The Dark Knight, which actually used Battersea Power Station as a set! A theatrical production of The Wind in the Willows, written by Downton Abbey's Julian Fellowes,  Romeo & Juliet and Jane Eyre are just some of the live performances which will take to the unique Summer Showtime stage.
Nearest pier: Battersea Power Station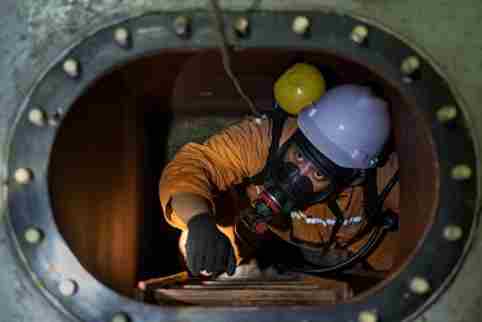 Image credit: Cezar Gabriel
Life at sea can be dangerous, tiring and breathtakingly beautiful.
The National Maritime Museum's Exposure: Life at Sea is a new photography exhibition examining what life is really like at sea today, through a seafarers' lens.
The exhibition is free to visit but you must book a trip in advance.
Nearest pier: Greenwich
Shakespeare's Globe has reopened for a season of love and life, so discover the joys and wonder of the beautiful wooden 'O' on the south bank of the River Thames. Reduced capacities and the COVID procedures they have in place mean you can visit it safely, and still enjoy yourself.

In the open-air theatre space, they have productions to suit everyone's taste. Come and join the fiesta at A Midsummer Night's Dream, their colourful, chaotic and 'utterly joyous' (Time Out) show (26 May - 30 October). Cry tears of laughter with the multi- talented musical company at the comedy As You Like It and find the magic on the island as the same company perform The Tempest, a tale of betrayal, love and forgiveness (8 June – 29 August). Experience a fiery new version of Twelfth Night, infused with the mesmeric nostalgia and soulful music of the world of Americana (6 August – 16 October). Try a playful new piece of theatre inspired by Ovid's powerful collection of myths, written bespoke for our candlelit Sam Wanamaker Playhouse (30 September - 30 October). Or find new significance in a fresh production of the ill-fated Romeo & Juliet (26 June – 17 October). Celebrate all that unites us – stories, laughter, tears and nature – and get up close with live performances of our most famous poet's plays once again.

You can also book guided tours to uncover the secrets of the iconic playhouse once again, which are available Tuesday to Saturday 10.00am – 12.00pm and Sunday 10.00am – 11.00am.
Nearest pier: Bankside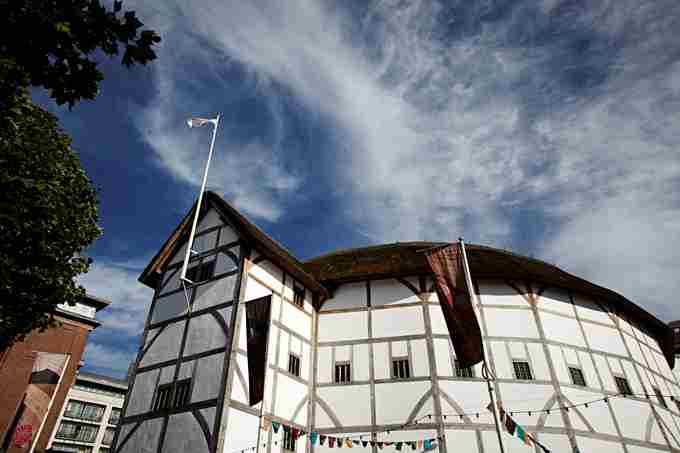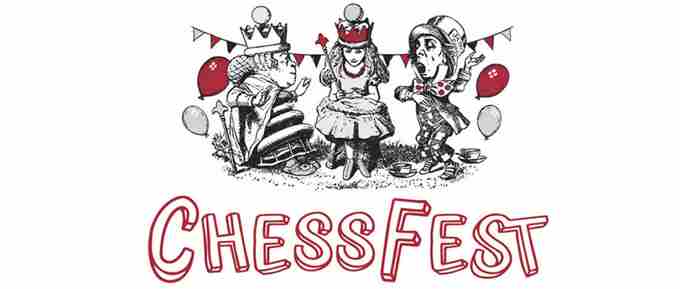 Love chess? Or maybe you've seen The Queen's Gambit and are thinking about giving it a go? Whether you're a Chess Queen or more of a Pawn when it comes to the  strategy game, ChessFest, taking place 18 July, aims to be an inclusive celebration of all things chessic.
There will be chess lessons, giant chess, casual chess and even blindfolded chess events on Trafalgar Square!
Nearest pier: Embankment
Borough Market can trace its origins back for over 1000 years. Throughout the millennium, traders have gathered at the south entrance to London Bridge every day except Sundays, until now!
Selling speciality foods and drinks, the Victorian market halls beside Southwark Cathedral are criss-crossed by the railway viaducts leading into London Bridge Station. The uniquely London market is popular with visitors and Londoners alike.
Though much of the market is outdoors, please bear in mind that it can get busy and customers are requested to wear a face covering around the stalls.
Nearest pier: Bankside or London Bridge City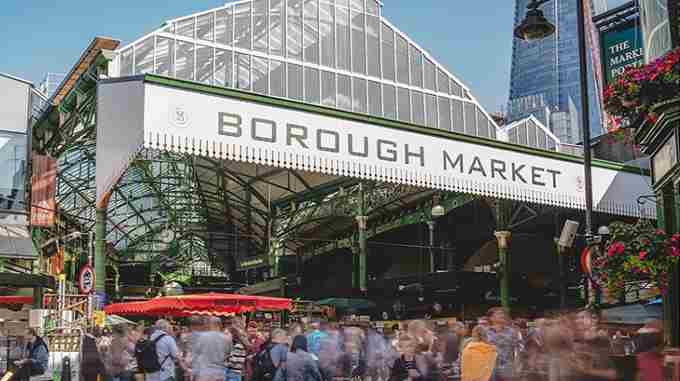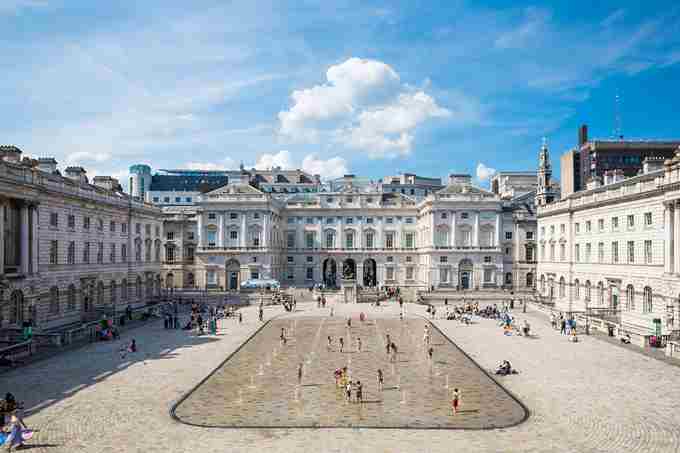 Experience dodgems with a difference! Somerset House's famous courtyard has become a bold, bright and beautiful summer fayre featuring food, drinks and dodgems! 
The courtyard itself is free to visit but booking in advance is recommended.
Nearest pier: Embankment
James Capper unveils his amazing and ambitious new work MUDSKIPPER, a large-scale amphibious sculpture, at Battersea Power Station this month.
The sculpture, which has been co-funded by Battersea Power Station, Nine Elms and the Royal Docks, will emerge onto Battersea's foreshore on Friday 23rd July from 18:30 and from 12:00 on Saturday 31 July.
MUDSKIPPER will then sail down the Thames to be exhibited at the Royal Docks next month.
Nearest pier: Battersea Power Station