All events listed are subject to change, please check whether they are going ahead and book in advance where possible. Please also remember that you must wear a face-covering aboard our services, maintain social distance and adhere to our Covid-19 safety measures.
Shakespeare's Globe
Shakespeare's Globe has reopened for a season of love and life, so discover the joys and wonder of the beautiful wooden 'O' on the south bank of the River Thames. Reduced capacities and the COVID procedures they have in place mean you can visit it safely, and still enjoy yourself.

In the open-air theatre space, they have productions to suit everyone's taste. Come and join the fiesta at A Midsummer Night's Dream, their colourful, chaotic and 'utterly joyous' (Time Out) show (26 May - 30 October). Cry tears of laughter with the multi- talented musical company at the comedy As You Like It and find the magic on the island as the same company perform The Tempest, a tale of betrayal, love and forgiveness (8 June – 29 August). Experience a fiery new version of Twelfth Night, infused with the mesmeric nostalgia and soulful music of the world of Americana (6 August – 16 October). Try a playful new piece of theatre inspired by Ovid's powerful collection of myths, written bespoke for our candlelit Sam Wanamaker Playhouse (30 September - 30 October). Or find new significance in a fresh production of the ill-fated Romeo & Juliet (26 June – 17 October). Celebrate all that unites us – stories, laughter, tears and nature – and get up close with live performances of our most famous poet's plays once again.

You can also book guided tours to uncover the secrets of the iconic playhouse once again, which are available Tuesday to Saturday 10.00am – 12.00pm and Sunday 10.00am – 11.00am.
Nearest pier: Bankside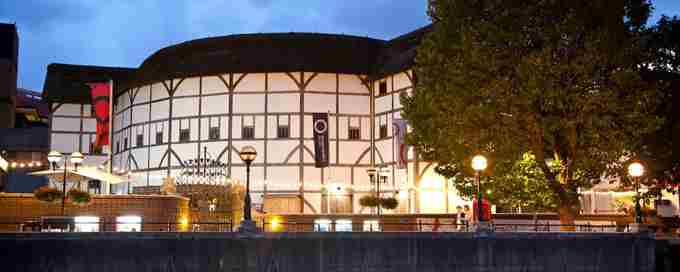 Kensington + Chelsea Art Week
Over 11 days in summer, Kensington + Chelsea Art Week celebrates and promotes the Royal Borough as a cultural hotspot; unveiling the unexpected, highlighting local spirit, and showcasing an extraordinary cross-section of art and culture.
From Thursday 24 June, a series of new and exciting installations will appear across 9 zones of Kensington & Chelsea, creating an ambitious art trail. The trail includes sculptures and installations by artists Louise Hall, LR Vandy, Anthony Garratt, Amy Jackson, Lauren Baker, Rand Abdul Jabbar and the duo Baker & Borowski.
The theme for this year's art week is "reimagine". Through large scale artworks created across the area, the works hope to inspire and encourage people to connect with nature, introducing a diversity of colours and nature into urban environments and challenge perceptions. Developed with community consultation in 2018, KCAW shines a spotlight on the area's unexpected and unique cultural variety across a multitude of studios, museums, galleries, exhibition spaces and businesses, attracting local and international audiences to hundreds of cultural events and installations throughout the borough.
This year, Art Week is launching the inaugural Kensington + Chelsea Festival which will celebrate all forms of art and culture across the area for a whole summer season, 24 June - 4 July.
Nearest pier: Cadogan or Battersea Power Station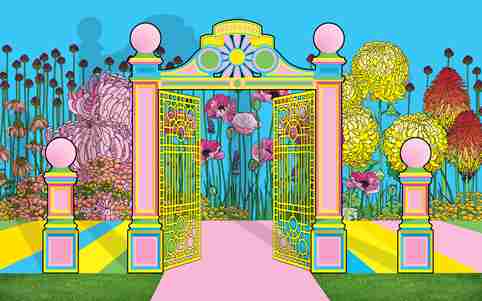 Credit: artists Baker and Borowski KCAW Public Art Trail at Earl's Court
Following its huge popularity last year, Luke Jerram's awe-inspiring art installation 'Gaia' has taken up residence once again in the Old Royal Naval College's Painted Hall.
The monumental rotating sculpture measures seven metres in diameter and is an exact scale replica of our planet; each centimetre of Gaia represents 18km of the Earth's surface. Gaia was created using 120dpi NASA imagery and is designed to emulate the 'Overview Effect' that astronauts experience when looking down at Earth from space.
Gaia is included with all Painted Hall tickets between 30 May and 1 July.
Nearest pier: Greenwich
At Greenwich Peninsula
Explore London's budding new creative quarter from North Greenwich Pier.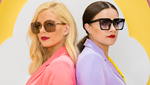 Welcome to Tikky Town!
Following the success of Selfie Factory, Tikky Town has now also landed at The O2, providing even more brightly coloured sets for content creators! Described as "a content playground for big kids", Tikky Town provides the perfect backdrop for viral TikToks, you can even combine your trip to Tikky Town with a visit to Selfie Factory too.
Find out more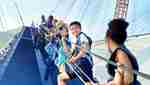 Up at The O2 is open
Climb London's superstar landmark and take yourself right to the very top of one of the world's most iconic entertainment venues! Up at The O2 are taking bookings for climbs and have also increased their safety measures to keep customers safe. Staff will be wearing face coverings and gloves, however, these are not mandatory for climbers during the climb itself.
Find out more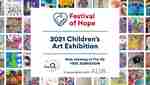 Children's Art Exhibition
The London Tourism Cooperative Children's Art Exhibition is now open at The O2. Part of their year-long Festival of Hope, the competition called on young talented artists to create artwork inspired by the sense of the community that the pandemic has invoked in us all. You'll find the exhibition in the chill out area opposite Pepe Jeans and The Cosmetic Store!
The Line
The Line is a public art walk formed of over a dozen monumental pieces of public art. Starting beside The O2, and North Greenwich Pier, the route roughly follows the Meridian Line all the way to Queen Elizabeth Olympic Park in Stratford. You can also enhance your experience using the Bloomberg Connects app to provide a digital guide to The Line's works; it includes three guided meditations.
Find out more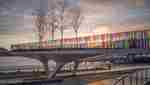 Hundreds and Thousands
British artist Liz West has given Greenwich Peninsula's elevated linear park, The Tide, a multicoloured makeover!
As the sun moves across the sky, so too do the colourful kaleidoscopic patterns which Hundreds and Thousands casts across The Tide.
Find out more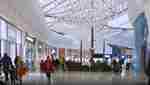 Icon Outlet is open
Over 60 of the biggest headliners in fashion and lifestyle reside at Icon Outlet at The O2, offering up to 70% off the RRP. In-line with coronavirus regulations, Icon Outlet opened on Monday 12 April. The outlet centre has introduced a one-way 'keep left' system to aid social distancing, has increased its cleaning regime and hand sanitiser is available throughout. Remember to wear your face-covering and please note that only contactless payments are being accepted.
Find out more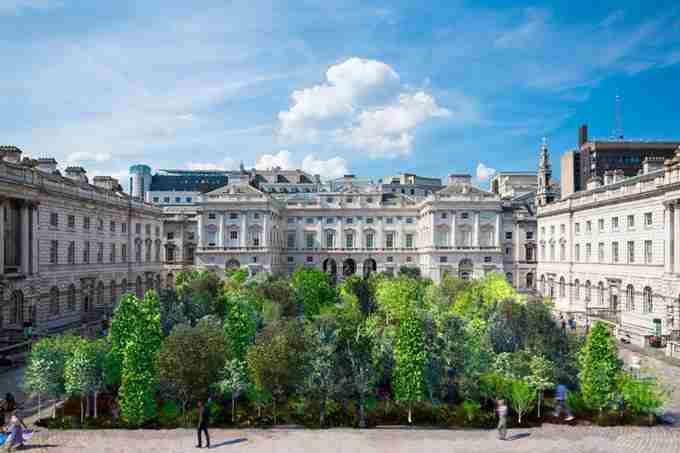 London Design Biennale
Taking over Somerset House, 1 - 27 June, London Design Biennale is a global gathering of the world's most ambitious and imaginative designers, curators and design institutes.
This year, artist and stage designer Es Devlin is the festival's Artistic Director and has chosen 'Resonance' as its theme. Es Devlin also designed the 'Forest for Change' which has sprouted in Somerset House's famous courtyard.
Nearest pier: Embankment
Sculpture in the City
The Square Mile has transformed into a rotating gallery as part of the Sculpture in the City project.
The tenth instalment of Sculpture in the City will officially launch on 15 June when The City's streets will be interwoven with even more works of modern art that bring pause for thought to London's historic business district. 
Nearest piers: Blackfriars or Tower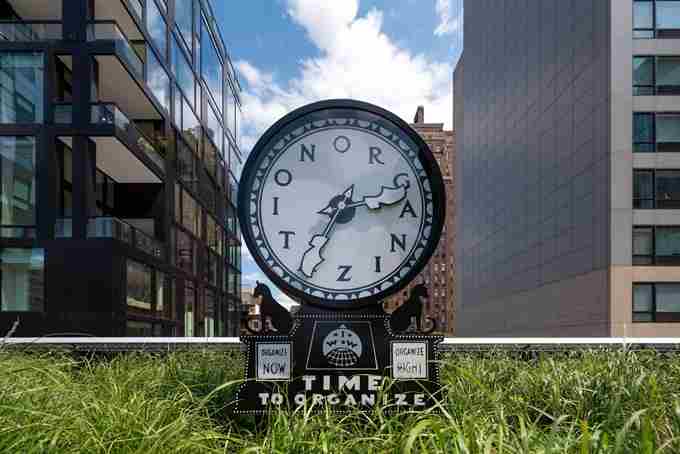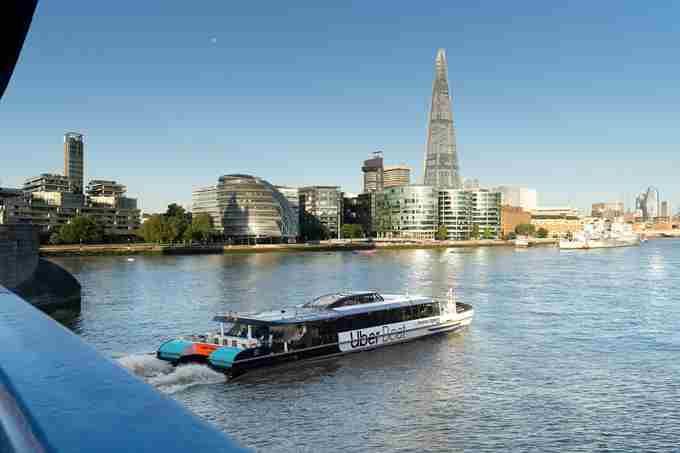 Summer by the River
Summer By The River returns to London Bridge City from 10 June. The riverside festival brings the south bank between London Bridge and Tower Bridge to life for over three months of warm summer festivities
Al-fresco drinking and dining pop-ups compliment the stunning views of the City and, from 21 June, the esplanade will play host to a full-packed programme of free entertainment, screenings and activities.
Nearest pier: London Bridge City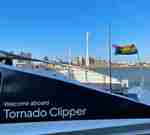 For all of June, we'll be flying the Intersectional Pride Flag. This flag includes stripes representing non-binary, femininity, masculinity, Black, Asian and Minority Ethnic to better represent and include everyone who identifies as LGBTQ+.
Share your #Rainboat pictures with us on Instagram, Twitter and Facebook.
EURO 2020 Fan Zones
The delayed UEFA European Football Championship takes place 11 June - 11 July 2021 and London will be hosting its own festival of football across two sites to coincide.
Trafalgar Square Fan Zone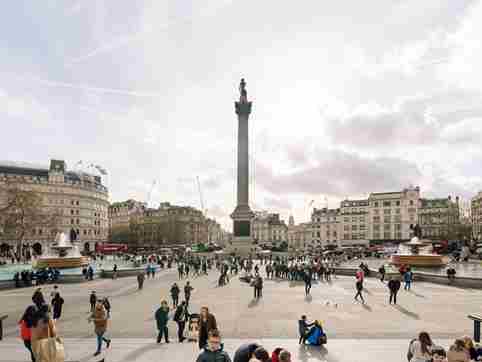 Big screens will be erected in Trafalgar Square for football fans to see England matches, both semi-finals and the final matches of the tournament which will take place at Wembley Stadium. 
Tickets to the fan zone are available through a free public ballot.
Nearest pier: Embankment
Potters Field Park Football Village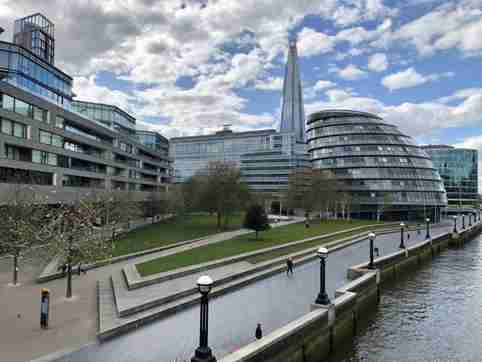 Located between City Hall and Tower Bridge, The Football Village will be free to attend and will show select games on big screens. Cultural entertainment, sports and community activities, food and drink stalls will complete the family-friendly atmosphere. 


Nearest pier: London Bridge City
Wishing Trees
Did you see the wishing tree? Iconic locations including Battersea Power Station and Greenwich Peninsula invite you to read Britons' hopes and dreams for the future as part of London Tourism Cooperative's Festival of Hope!
The wishing trees will feature uplifting messages from listeners of BBC Radio Local stations across the UK, and will be shared on colourful ribbons and tags.
Nearest pier: Battersea Power Station or North Greenwich
BattersEats
Finding a seat at Battersea Power Station's most popular cafés, bars and restaurants just got easier!  Two new outdoor dining spaces have opened up at the landmark site; Arches Lane and The Piazza. Both sites offer breathtaking views and table service from neighbouring restaurants and bars, perfect for an evening out under current restrictions.
Nearest pier: Battersea Power Station