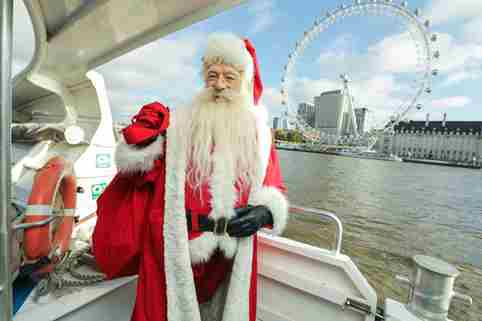 To give the reindeers a rest, Santa Claus has swapped his sleigh for a Clipper this year and will be riding with us on 3 and 17 December! Hop on board and meet with him whilst enjoying London's iconic landmarks along the river.
Why not make a day of it? With our River Roamer tickets you can hop on and off our services all day and enjoy all the winter events along the river!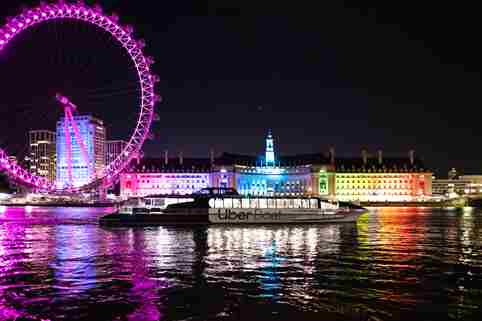 Ever celebrated the New Year on the River Thames? Now is your chance! This year you can experience London's world-famous New Year's Eve fireworks (presented by the Mayor of London) from the comfort of our modern and spacious boats.
Start your experience from either Gravesend, Tilbury, Barking Riverside or North Greenwich piers and allow us to take care of the rest.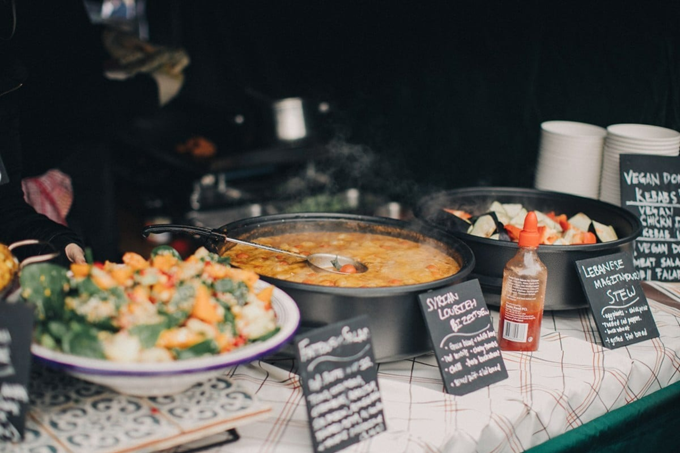 On Saturday 3 December taste local home-cooked food, start your festive shopping, and explore Barking Riverside through the day and into the night with wildlife walks, music, entertainment and free fun for all the family on this ultimate festive day packed full of winter activities.
Nearest pier: Barking Riverside
Winter Markets
What's more Christmassy than a Winter market? Here are our best picks for markets along the river this November!
Head to Greenwich Peninsula this December for a bundle of fun things to do. Cosy up with a festive film at the Enchanted Forest Cinema Pop Up, with a range of holiday classics being shown every weekend from Saturday 3 to Sunday 18 December.
On 8 and 9 December, relax with a drink in hand as you soak up spectacular live sets at the Winter Jazz at Bureau.
Wanting to get creative? On 8 December join a session of festive fun as you learn the skills of wreath making and create a wreath that will last you the whole of Christmas!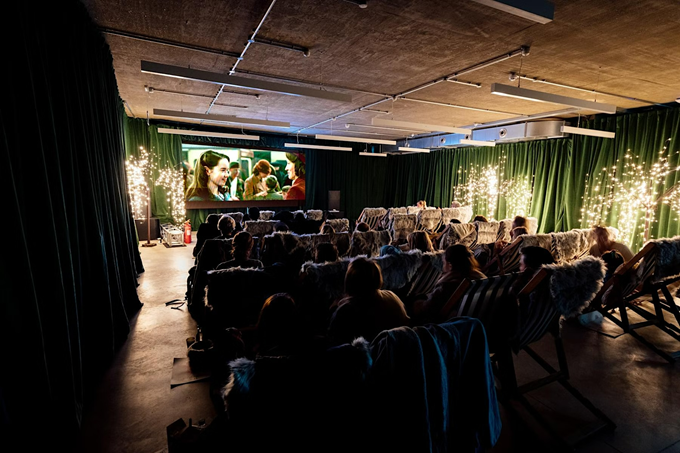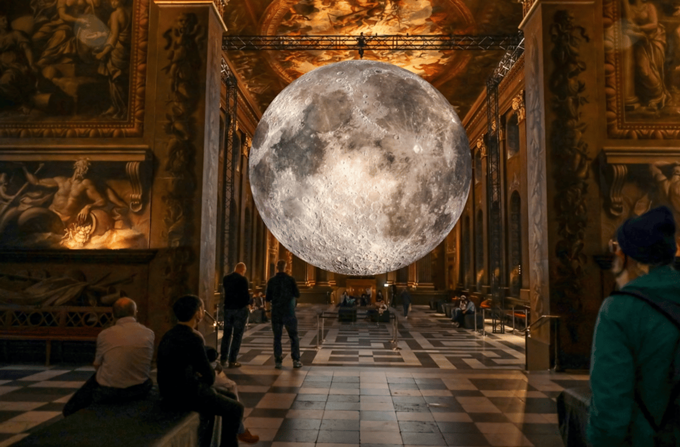 From 13 December - 5 February make your way to the Old Royal Naval College, in Greenwich, and marvel at the Moon.
Gaze up to the beautifully illuminated lunar landscape suspended against the unique Baroque backdrop of the Painted Hall, in this awe-inspiring installation from artist Luke Jerram, following his phenomenal sold-out installation of Gaia in 2021.
Truly immerse yourself and lean back on the visitor daybeds accompanied by a surround sound composition by BAFTA-winning composer Dan Jones.
Nearest pier: Greenwich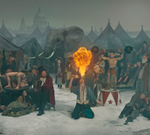 This winter, Bankside has reinvented the Frost Fair for the 21st century. Between 1605 and 1814, the surface of the River Thames froze over 24 times, so the people of Bankside took to the ice, with a selection of markets, food and drink, entertainment, and festivities.
From 1 December - 31 January immerse yourself in augmented reality installations, feast on Frost Fair themed food (including some of our very own festive menu items!) and enjoy inspired workshops from lino printing to wreathmaking!
Nearest pier: Bankside
Get your skates on!
This time of the year wouldn't be the same if you weren't bruised and broken thanks to your terrible ice skating skills. Let's take a look at where you can get ice skating this December!
Lift 109
Following the grand opening of one of London's most iconic landmarks, Battersea Power Station, you can now make a thrilling ascent 109 metres to the top of the north-west chimney where you can take in stunning 360-degree views of London's skyline.
Ride with us directly to Battersea Power Station Pier, and enjoy the surrounding restaurants, shops, and activities available in the ever-developing Battersea area.
Nearest pier: Battersea Power Station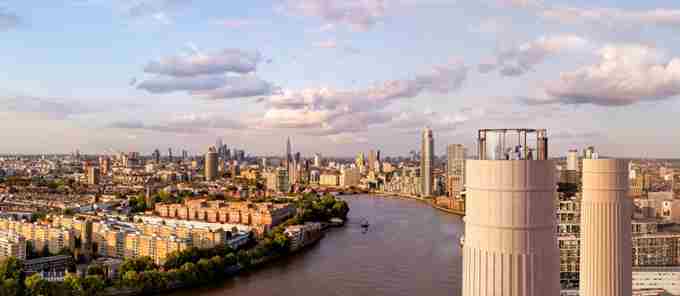 Woolwich Works
Looking for a venue off the beaten path? Check out Woolwich Works, a brand new cultural hub housed in the historic Royal Arsenal buildings, right next to the Thames. When you travel by boat to Woolwich you sail through the impressive Thames Barrier!
Nearest pier: Woolwich (Royal Arsenal)
2022 World Cup
Get started early with our onboard café bar, whilst on route to watching the World Cup. Here are some of our favourite spots to watch along the river!