Please bear in mind that all events listed are subject to change, check whether they are going ahead and book in advance where possible. Remember, you must wear a face-covering aboard our services, and measures are still in place for the safety of our staff and fellow customers.
Woolwich Contemporary Print Fair is back for its sixth edition Thursday 11 - Sunday 14 November! Travel down in style to the UK's largest print-based art fair, the perfect opportunity to #FindArtThatFits.
WCPF21 offers an incredible line-up of nearly 1000 artworks, from over 500 artists, famous names and specialist galleries. Visitors will have the opportunity to collect original prints at accessible price points, as well as take part in an interactive programme of talks, seminars, workshops and more from leading Curators, Collectors & Creatives. Highlights include artist-led live printing press demos; the Living With Art interior design section; the specially tailored CAMPARI New Collectors' Evening; and free drop in family creative workshops.
The Fair takes place 11 - 14 November at the newly refurbished Fireworks Factory at London's historic Royal Arsenal heritage site, Woolwich. Dog-friendly & under 16s go free!
Nearest pier: Woolwich (Royal Arsenal)
From his State Coach, the 693rd Lord Mayor of the City of London will lead his procession from Mansion House to the Royal Courts of Justice, on the City of Westminster's boundary, at 11:00 on Saturday 13 November.
The traditional procession dates back to 1215 when King John allowed the City of London to choose its own Mayor every year, instead of having a sheriff appointed by the monarch, in order to quash the City's calls for independence. The City's right to choose its own mayor comes with the condition that each Lord Mayor must leave the safety of City of London and swear allegiance to the crown at Westminster. Every year, the new Lord Mayor of the City of  London fulfils this duty and to this day, the Lord Mayor's Show is a celebration of the City's ancient power and prosperity.
All roads in the Square Mile are closed to traffic so that the parade can take place, but the river isn't! 
Nearest pier: Tower or Bankside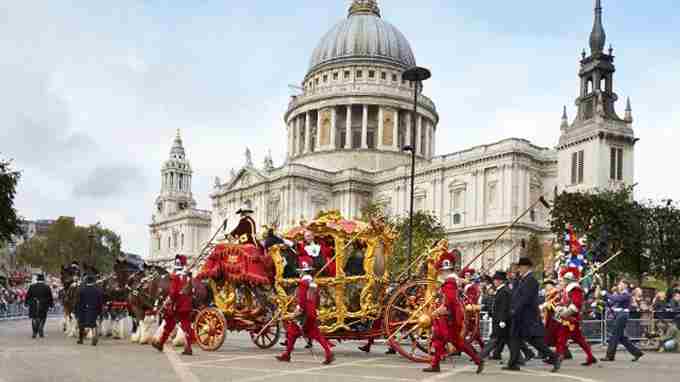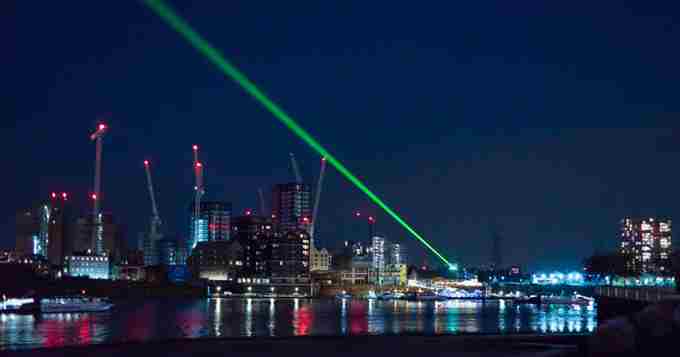 At Trinity Buoy Wharf, Longplayer has sang its 1,000 year symphony around London's only lighthouse for over 21 years. For the first time in 150 years, the lighthouse is lit up again until Sunday 21 November, but not with a beacon as we know it, with a laser! 
Longplayer's song is encoded into the laser beam and decoded at listening post beside Richard Wilson's nautical sculpture 'Slice of Reality' on Greenwich Peninsula. A short ferry ride from North Greenwich Pier connects the two sites with viewing sessions taking place on Wednesday - Sunday evenings every week after dark.
Nearest pier: North Greenwich
The Museum of London Docklands' major new exhibition 'London: Port City' is now open!
Curated by the museum, and the Port of London Authority, the exhibition is free to visit and traces more than 200 years of history, examining the port's essential role in London's enduring success and survival. Specifically, the exhibition will focus on the port's complex operations from the docklands' peak, in the final days of the 18th century, to the port's move downstream and the creation of the London Gateway 'mega port'.
Nearest pier: Canary Wharf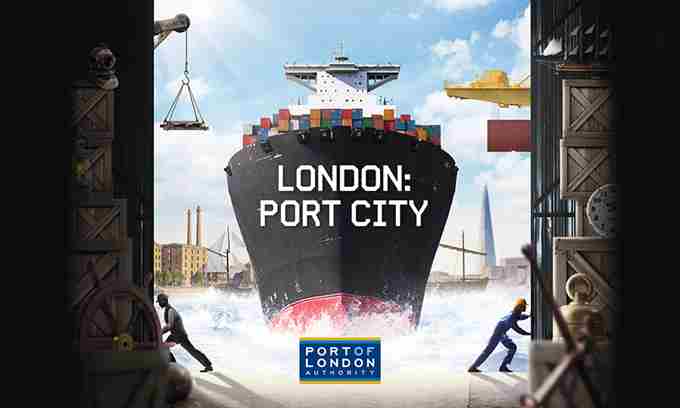 Christmas lights
This month, lights are being lit across London ready for the Christmas season! Sail with us to:
Greenwich Market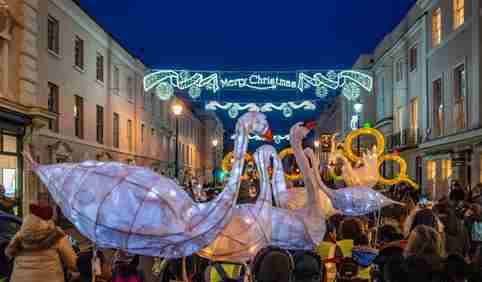 Greenwich Market's light switch on starts at 16:00 on Wednesday 17 November with a lantern procession around Greenwich Town Centre. Children from local schools, led by jazz band, will parade their handmade colourful lanterns through the ORNC grounds, around Cutty Sark Gardens and into the Market for the big Christmas lights countdown and Lights On with a special guest singer, songwriter and presenter, Jack Rose (JCK). Father Christmas will also welcome visitors in his Greenwich Grotto at 22-23 Nelson Road.
Nearest pier: Greenwich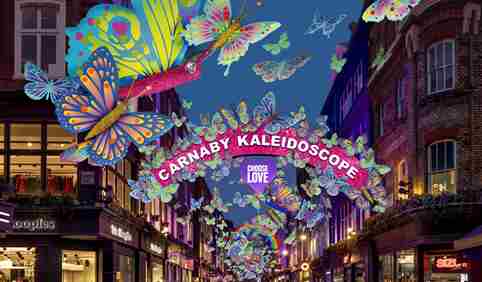 A kaleidoscope of light takes over Carnaby Street and the surrounding parts of Soho throughout the Christmas period. Over 600 sparkling 3D and 2D butterflies will flutter through Carnaby, with a launch event taking place 12:00 - 20:00 on Thursday 4 November which features live music and special discounts. Each butterfly is hand decorated with reflective wings and bright neon patterns.
The installation is in collaboration with charity Choose Love and is designed to highlight and support the urgent need to raise funds for refugees around the world.
Nearest pier: Embankment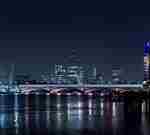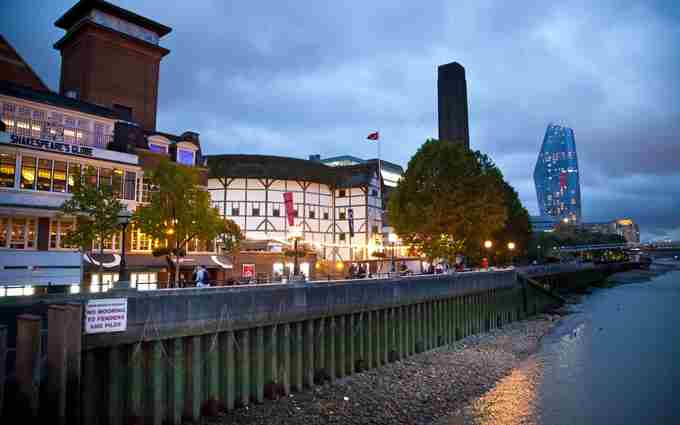 As the nights grow longer, The Globe kicks off its Winter Season with a production of Shakespeare's darkest comedy. Measure for Measure will be performed in a candlelit Sam Wanamaker Playhouse, which, thankfully given the time of year, is indoors beside the Wooden 'O'.
Directed by Blanche McIntyre and designed by James Cotteril, Measure for Measure premiers on Friday 19 November and reimagines Shakespeare's exploration of the corruption of power in turbulent 1970s Britain.
Nearest pier: Bankside
Sail with us to Woolwich Works on Tuesday 16 or Wednesday 17 November to see some of the best new jazz singers and musicians in London at the EFG Jazz Festival.
Across two evenings at South East London's newest riverside venue, two concerts will showcase some of the most exciting names in contemporary jazz.
At Woolwich Works, the jazz keeps swinging across the weekend too! JazzNewBloodAlive2021 takes place on Saturday 20 November and the Snake Davis Band will perform on Saturday 27 November.
Nearest pier: Woolwich (Royal Arsenal)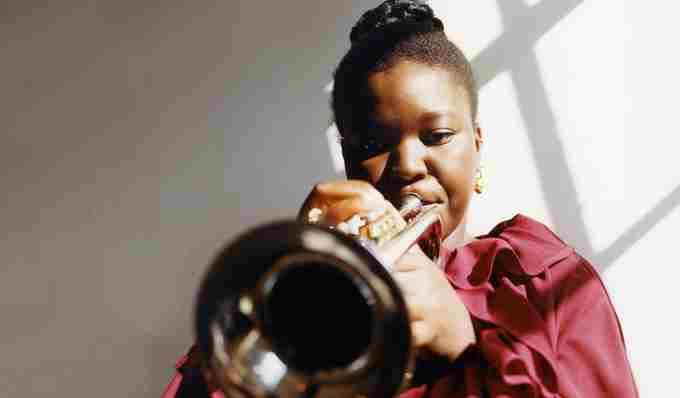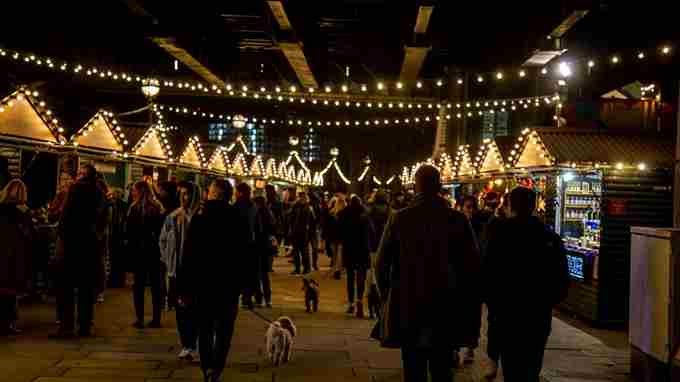 Sail to the South Bank and explore it's alpine-inspired Winter Market! Street food, drinks and seasonal treats are set to return to the capital's most iconic promenade 11:00 - 23:00 from Thursday 4 November until Friday 24 December.
This will be the first time that the Winter Market has taken place since 2019! 
Nearest pier: London Eye (Waterloo)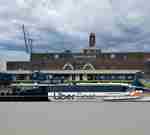 At Greenwich Peninsula
Sail to North Greenwich Pier and discover the new side of London.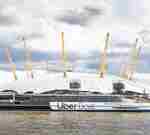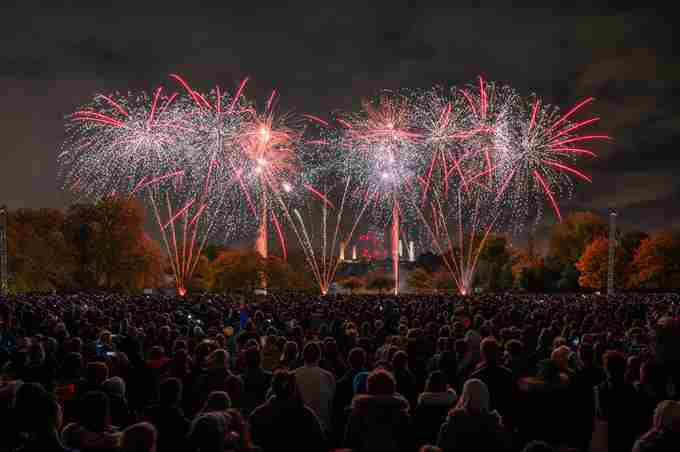 Battersea Park Fireworks show is back!
The display takes place Saturday 6 and Sunday 7 November; Saturday night will be the classic Bonfire celebration, with Sunday night tailored to families and children with an earlier start time and new programming.
Sunday night also features a 'Visual Volcano' instead of a classic bonfire as we know it. Along with the innovative light show, there will also be an opportunity to enjoy a sing along to a selection of family classics before the fireworks begin.
Nearest pier: Battersea Power Station
Tickets are now sold out for Saturday's display

Some tickets are available for Sunday 7 November.

Our final weekend services depart Battersea at 20:35, 21:30 and 22:30

Throughout the day, boats call at Battersea Power Station Pier every 30 minutes.