Discover sounds inspired by our city and the river that flows through it.
MSCTY creates free audio experiences that explore new ways to see, and hear, the world and examine the relationship between sound and space.
float! by Felix Taylor is a unique composition inspired by the sights and sounds experienced on board our vessels. Felix is a multidisciplinary artist and composer from South London who spent several months in 2021 as our Artist in Residence, sailing up and down the Thames, inspiring him to create a series of miniature 'movements'; odes to different places and stories along the route between London Bridge City and Royal Wharf piers.
float! launched as part of Totally Thames 2021, co-commissioned by Uber Boat by Thames Clippers and Thames Festival Trust.
This project was developed and produced by international, site-specific sound / arts practice MSCTY, and the work forms part of a wider musical journey, MSCTY x Thames, a collaborative project with Team London Bridge and the Royal Docks Team.
Led by BBC radio broadcaster and producer Nick Luscombe, MSCTY seeks to introduce new creative links between locations, with MSCTY x Thames focusing on an innovative sound journey that builds a connection between the Royal Docks and London Bridge.
Using MSCTY's latest sonic placemaking programme, two new pieces of music have been made for Tower Bridge and London Bridge City Pier, as well as a soundtrack for the journey itself, with a unique composition inspired by the sights and sounds experienced on board an Uber Boat by Thames Clippers vessel.
How to experience MSCTY x Thames
Scan a QR code on board our vessels

Stream float! whilst on board by scanning one of the MSCTY QR codes on the vessel, pop in your earphones and listen on your mobile as you sail with us.

You can also listen to float! at mscty.space/track/float

Explore MSCTY by location

While exploring London Bridge and the Royal Docks, visit  MSCTY.space and discover the sounds inspired by different sites near the river.
About the artist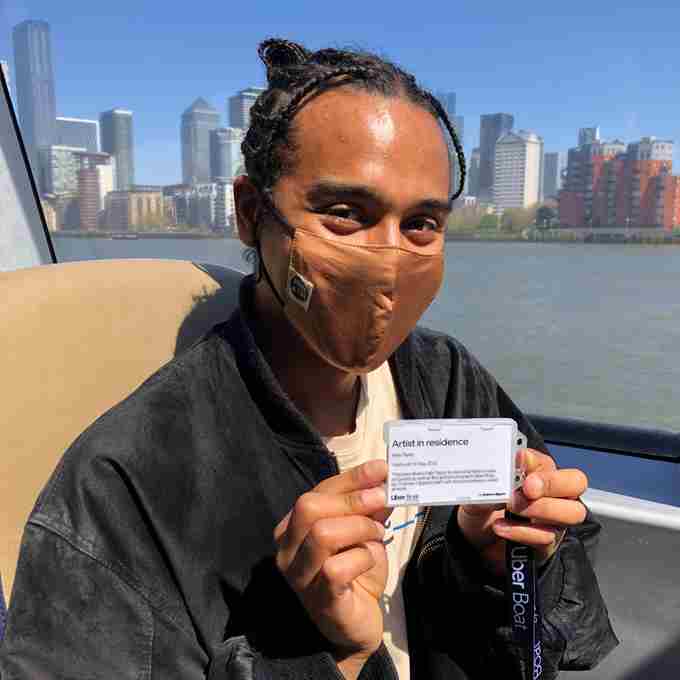 Felix Taylor works with music, field recordings, collage and video to make works that explore place, identity and memory. float! is the culmination of several months spent aboard Uber Boat by Thames Clippers services with sounds and melodies featuring throughout the pieces that are directly inspired by points and places along the river. 
"I'm telling stories of London and the river in a way that feels new and exciting to me" says Felix. "It's been amazing to experience the calmness of the river while the tall, imposing city is either side of me. You feel totally detached from London, but also at the centre of it all at the same time".
"The movements themselves don't correspond directly with sections of the journey, however, there are sounds and melodies throughout the pieces that are directly inspired by points and places along the journey. For instance the first motif heard was written with Olivers Wharf in mind, the third movement was created after spotting the strange, life sized yellow figure of a man that faces the river from someone's garden near Canary Wharf and the latter half of that same movement features a solo from my brother Oscar Taylor, where he plays clarinet over field recordings taken from a beach in Surrey Quays. The piece is absolutely full of direct references but they're somewhat hidden and overall, the piece is meant to just evoke the same feelings that all of these things give me".
"I hope Londoners get the sense of adventure that I've tried to put in the music, the feeling that you get riding the boat. I also hope it communicates the feelings of both calmness and danger that you get from the river; the way that it can be such an inviting presence but also an immensely powerful one.
"Being on the outside decks of the Clippers gives you such a unique perspective of the city. They're not just a fun day out but a real way to explore the city and find peace while doing it".
Where to hear MSCTY
From east to central London, there are a number of MSCTY locations along our routes as well as on board.
MSCTY x Royal Docks and MSCTY x London Bridge's two new tracks are part of MSCTY x Thames with float! aboard our services bridging the two destinations.
MSCTY x Thames is part of Totally Thames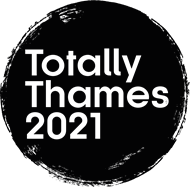 MSCTY x Thames has been launched and supported by the Thames Festival Trust as part of Totally Thames 2021, the month-long celebration of the unique history, heritage and culture of the River Thames.