Spring is in the air and on the water. Green shoots are starting to emerge but remember things aren't quite back to normal yet. While non-essential shops can now reopen, museums, galleries and other attractions will not reopen until 17 May at the earliest.
Remember, all events and reopenings listed are subject to change, please check whether they are going ahead and book in advance where possible. Please also remember that you must wear a face-covering aboard our services, maintain social distance and adhere to our Covid-19 safety measures.
The Line
Have you walked The Line?
The Line is a public art walk formed of over a dozen monumental pieces of public art. Starting beside The O2, and North Greenwich Pier, the route roughly follows the Meridian Line all the way to Queen Elizabeth Olympic Park in Stratford. You can also enhance your experience using the Bloomberg Connects app to provide a digital guide to The Line's works; it includes three guided meditations.
Anthony Gormley's Quantum Cloud forms part of The Line and takes pride of place at North Greenwich Pier.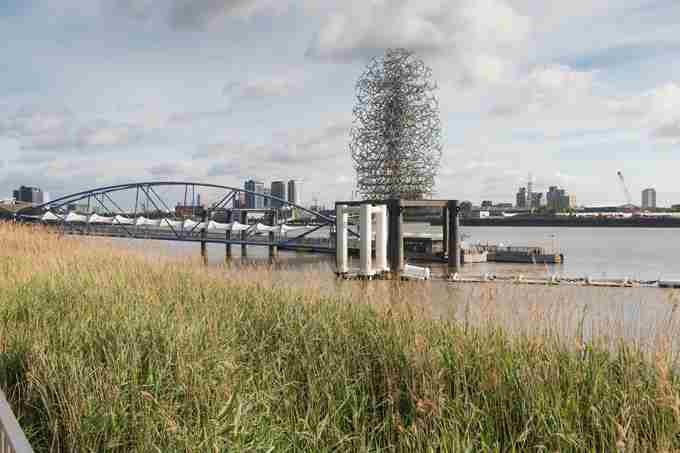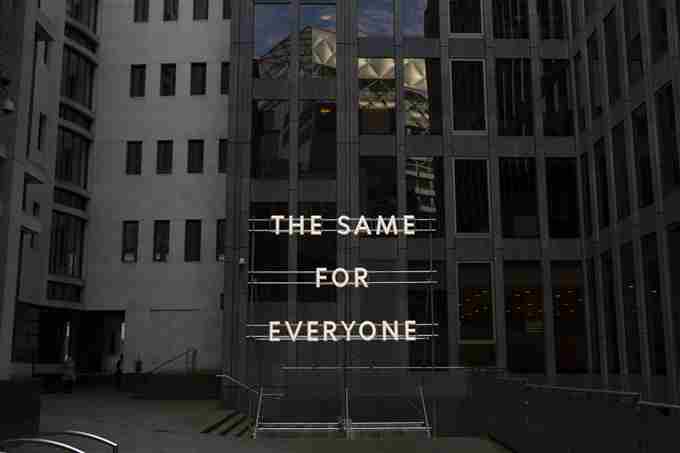 Sculpture in the City
Have you visited the City of London recently? The Square Mile has been transformed into a rotating gallery as part of the Sculpture in the City project where works of modern art have brought pause for thought to London's historic business district. 
Now in its 9th edition, Sculpture in the City has entered the digital as well as the public realm. Using the Bloomberg Connects app, you can view virtual guides to the works and in partnership with Musicity, you can bring the City's sculptures to life with bespoke soundtracks inspired by the works. Extended until mid-April 2021.
Nearest pier: Tower
Borough Market is open
There has been a market on Borough Market's site for over 9 centuries! Selling speciality foods and drinks, the market has stayed open selling essential produce for much of the lockdown and is open for takeaways today.
Please bear in mind that the market can get busy, particularly on Saturdays. Customers are also requested to wear a face covering around the market's stalls.
Nearest pier: London Bridge City or Bankside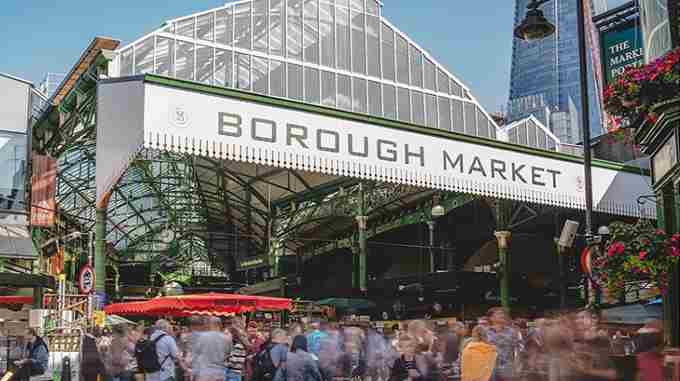 At The O2
The O2 is ready to welcome you back! Disembark at North Greenwich Pier to explore the world's most popular music and entertainment venue.
Icon Outlet is now open!
Over 60 of the biggest headliners in fashion and lifestyle reside at Icon Outlet at The O2, offering up to 70% off the RRP. In-line with coronavirus regulations, Icon Outlet opened on Monday 12 April. The outlet centre has introduced a one-way 'keep left' system to aid social distancing, has increased its cleaning regime and hand sanitiser is available throughout. Remember to wear your face-covering and please note that only contactless payments are being accepted.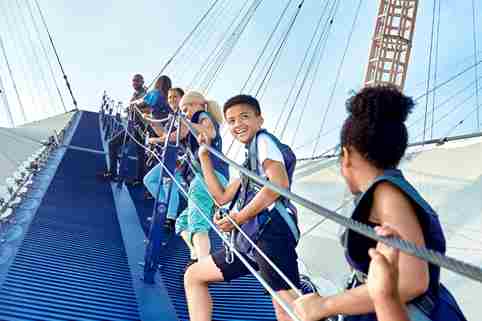 Up at The O2: reopening from 14 April
Climb London's superstar landmark and take yourself right to the very top of one of the world's most iconic entertainment venues! Up at The O2 are taking bookings for climbs from 14 April onwards and have also increased their safety measures to keep customers safe. Staff will be wearing face coverings and gloves however, these are not mandatory for climbers during the climb itself.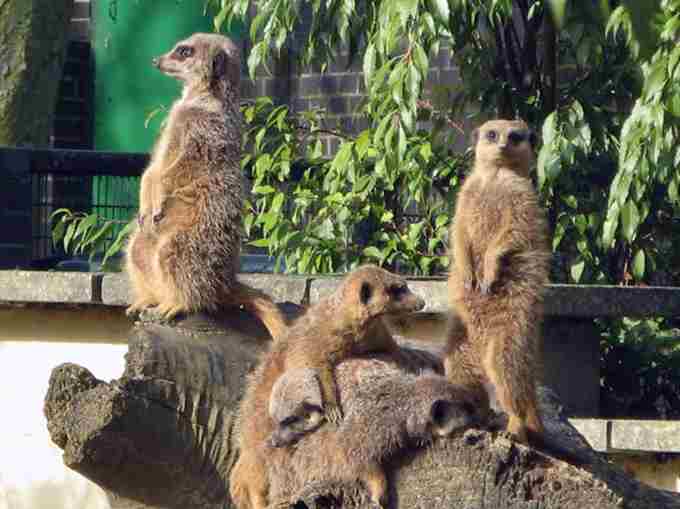 Battersea Park Children's Zoo
Reopening on Monday 12 April, Battersea Park Children's Zoo is home to magical animals including meerkats, monkeys, rabbits, emu, Kune Kune pigs, otters and wallabies!
With a life-sized tractor and fire engine, sand pits and amusement rides children can have hours of playtime fun.
Nearest pier: Battersea Power Station
Old Royal Naval College: grounds open
Though the Old Royal Naval College's indoor attractions remain closed for the time being, you can now walk amongst Sir Christopher Wren's riverside masterpiece!
The site's shops also reopened on 12 April, accompanying nearby Greenwich Market's stalls which reopened on 1 April.
Nearest pier: Greenwich