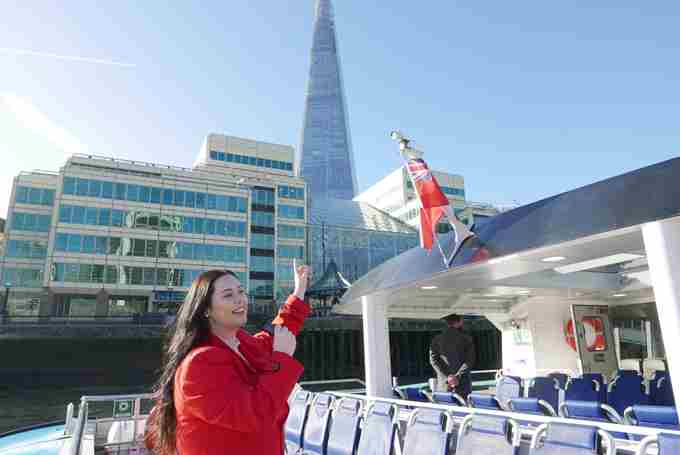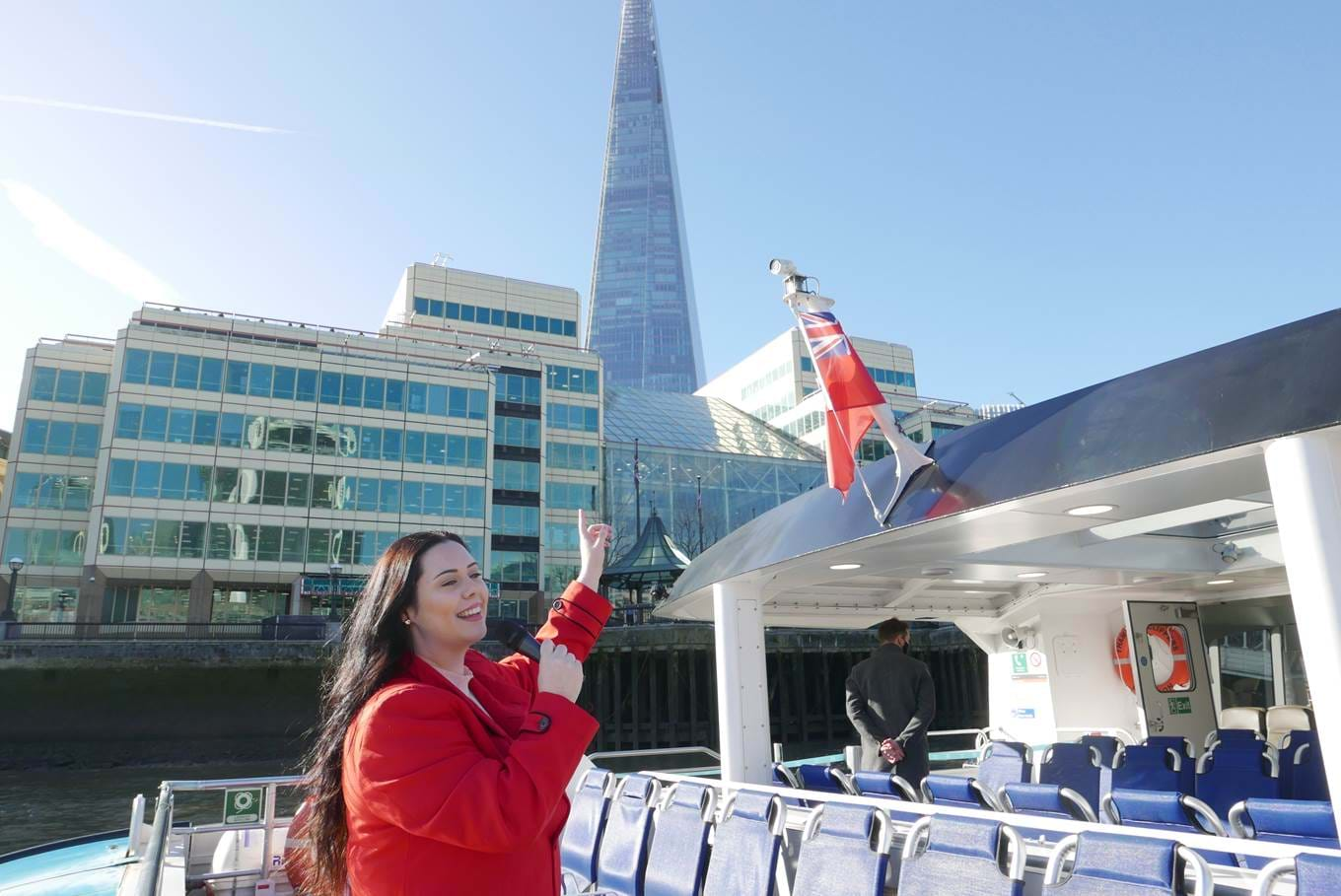 Chick out the hottest Easter events in the capital with Uber Boat by Thames Clippers. There carrot be a better way to enjoy London's premier eggs-periences than journeying on board London's leading River Bus service.
Hop on at London Bridge City Pier for The View from The River tour – a collaboration between Uber Boat by Thames Clippers and The View from The Shard. This special pairing allows guests to experience panoramic views from the top of The Shard and embark upon a 50-minute sightseeing trip that takes travellers on a private and uninterrupted tour along the Thames. Guests can marvel at many of London's riverside attractions like St Paul's Cathedral, Houses of Parliament, The London Eye and under Tower Bridge, and hear their quirky histories from the on board guide. The tours depart twice a day from Wednesday to Sunday at 2pm and 3:15pm. Tickets for The View from The River cost £12 per person, and can be bought from theviewfromtheshard.com/the-view-from-the-river.
Another special Easter cruise is available on Friday 15 April from piers at Gravesend and Tilbury. Hop on this limited-edition Uber Boat by Thames Clippers service to sail into the city centre. Once aboard, passengers are free to enjoy iconic London views, such as The O2 and Canary Wharf, from the comfort of their guaranteed seat. This cruise departs at 09:45 from Gravesend Pier, and 10:00 from Tilbury Pier, with return tickets costing £20.50 for adults, and £10.25 for children. More information is available at thamesclippers.com/whats-on-and-offers/gravesend-tilbury-leisure-trips.
Hop over to Tower Pier Friday 15 to Monday 18 April to meet the #RiverEasterBunny! He will be handing out treats between 12:00 – 14:00 and 14:30 – 16:30. Share your photo on Instagram for a chance to win a Family River Roamer ticket. thamesclippers.com/whats-on-and-offers/easter-at-tower-pier
Battersea Power Station Pier is one of the hottest Easter destinations in town! Families can enjoy a host of free Easter-themed activities at Battersea Power Station until Monday 18 April, including an Easter Bunny Egg Hunt, a petting zoo and maze, outdoor games and more. There's further Easter fun to be had in neighbouring Embassy Gardens and Nine Elms Park, where an Easter egg hunt will be laid on Thursday 14 April to Saturday 16 April. Adventurers will be on a quest to discover hidden egg posters, starting out from popular local restaurant Oxeye. Each poster will contain secret letters that together make up a password, giving clues to a delicious chocolatey treasure to be claimed on return to Oxeye.
Continue down to Greenwich pier for some Easter fun at the historic sailing ship Cutty Sark. Rumour has it that Cutty Sark's chickens have escaped and laid eggs in some strange places, kids are invited to hunt for them around the ship – and will kindly be repaid in chocolate for their efforts! Whilst aboard the impressive vessel be sure to enjoy a brand-new rig climbing experience and enjoy special views of the Thames and London. Elsewhere in Greenwich, kids are invited to knock down bunny skittles at The Skittle Egg Challenge held at Old Royal Naval College until 18 April.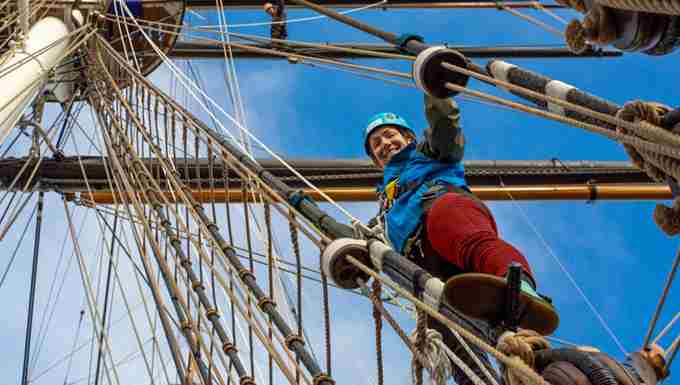 Hunt for even more fun by alighting at North Greenwich Pier for Up at The O2. A series of special Easter sessions are set to take place. Climbers will get the chance to decorate delectable biscuits at the summit of the roofwalk, located 52m above ground! This will take place twice daily at 10:00am and 10:15am from Monday to Friday until Friday 15th April. With extended time at the summit, kids and adults alike will be able to create confections of different shapes and sizes – including biscuits shaped like Easter eggs.
Uber Boat by Thames Clippers offers a comfortable way to travel through London, with easy ramp access for buggies, cosy indoor cabins with café bars stocking Easter treats and Kids lunch bags, and outdoor back decks for panoramic views of London. Regular River Bus services operate across 23 piers throughout the capital, all the way from Putney in the west to Woolwich (Royal Arsenal) in the east, with several key central London piers.
Find out more about what's on this April
What's on April