More Londoners than you might expect live within a quick cycle of an Uber Boat by Thames Clippers pier, and with it, the rest of London.
Research shows that over 1.7 million Londoners live within 15 minutes of an Uber Boat by Thames Clippers pier. This means nearly two in every ten people in London are just a quick bike ride away from the cool blue highway that flows through the capital, and with it, the summer delights London is offering this season.
Uber Boat by Thames Clippers invites passengers to store their bikes onboard while travelling, with some vessels accommodating up to 14 bikes at one time (or many more of the folding variety). Travelling with your bike ensures you're mobile once you're back on dryland, and allows river travellers to explore the summer events that are close to the riverbank and further afield.
River travel is within a 15-minute cycle for over 928,000 people living in East London. Those who live to the East of the city are just a short cycle and cruise away from some fantastic events.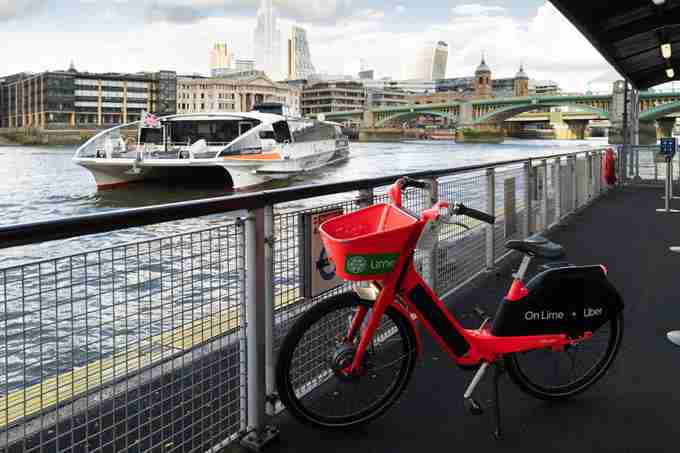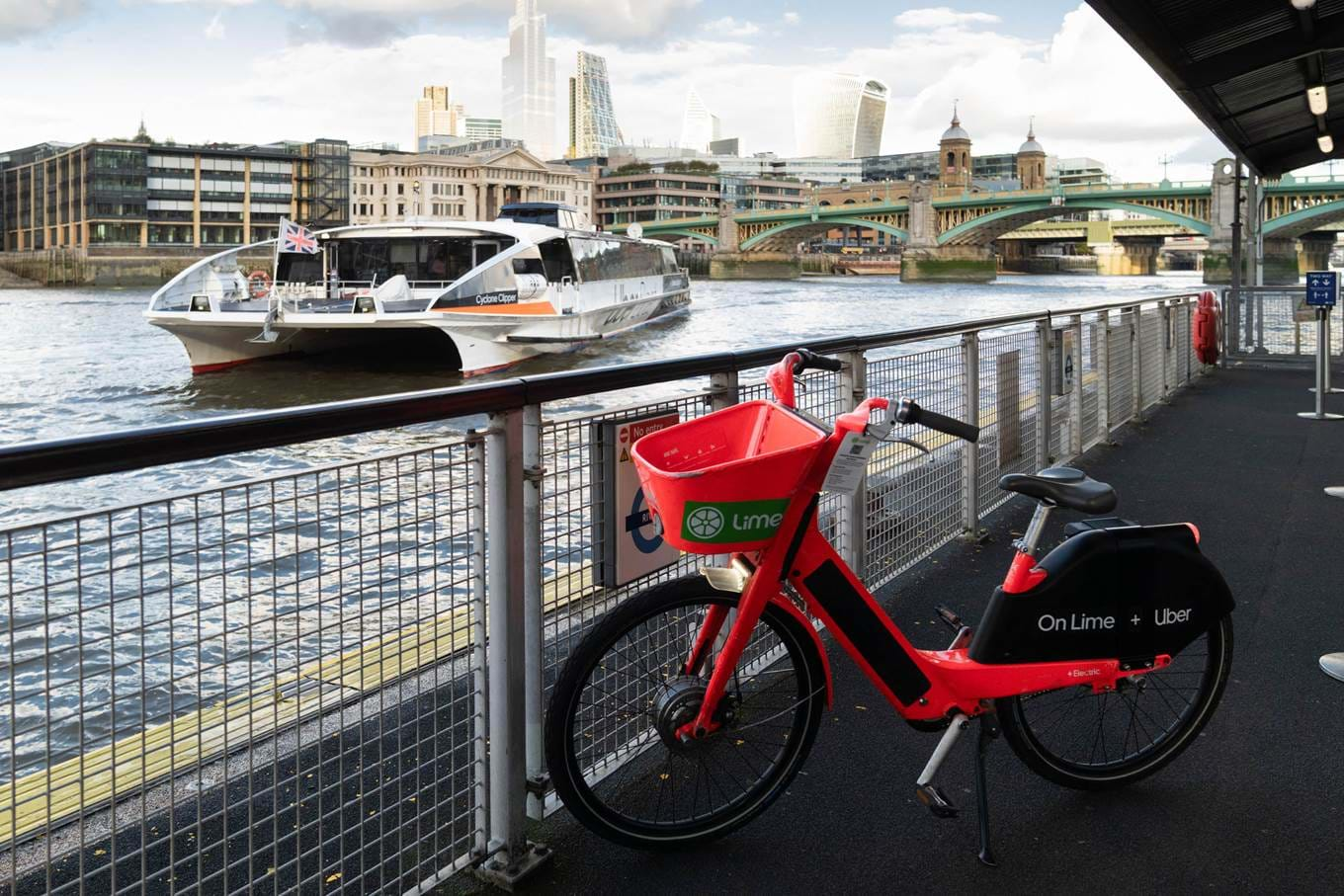 Hop off the boat at North Greenwich Pier and cycle towards Peninsula Square. Greenwich Peninsula is currently hosting Summer Sessions, a season long celebration of community spirit, culture, and the great outdoors. Visit the Outdoor Film Festival on 6 August for showings of the BFG and Belfast or the Just Vibez Community Carnival on 13-14 August for music with a Caribbean flavour. Pick up some tasty food from independent vendors from Canteen open daily or Greenwich Peninsula Market, open every weekend in August and September. Bike racks are dotted around the area. Take a break from the excitement for a peaceful cycle on the Thames path around the Peninsula.
Elsewhere in the East, Canary Wharf have brought back their popular Summer Lights event, which celebrates the beauty of natural light and the long summer days. Catch it by hopping off an Uber Boat by Thames Clippers service at Canary Wharf Pier before the 20 August or take a dip in the waters of Middle Dock, the newest spot in London for open water swimming.
Over in the West, 793,000 Londoners live within a fifteen-minute cycle of an Uber Boat by Thames Clippers pier. London has many delightful locations which allow families to get out and cycle together in green spaces.
Once alighting from the River Bus at Putney Pier, a short bike ride brings passengers to the open grasslands, ancient trees, and deer herds of Richmond Park. The safe and traffic free tracks of the park offer a great way to explore parts of the National Nature Reserve.
Another fun park cycle route in West London is the Hyde Park loop. Traffic free lanes allow cyclists to see the park's famous sights, including Speaker Corner, the Serpentine, and the Princess Diana Memorial Fountain. Hyde Park is just a short cycle from Cadogan or Battersea Power Station piers.
The health benefits of riding a bike are numerous and include improving fitness and relieving stress. The only fuel required for a day exploring London by bike can be purchased from the café bars on board Uber Boat by Thames Clippers services.
For more ideas on where to spend the upcoming summer days and to book your tickets online, visit: