Decommissioned in the 1980s, Battersea Power Station was once a working power station responsible for keeping a fifth of London running, including prestigious landmarks like Buckingham Palace.
The building was granted Grade-II* status and became a regular sightseeing spot, as well as a staple of the London skyline. The building had been left unused for decades, and now it's being brought back to life magnificently.
In this article, we explore all the changes being made to Battersea Power Station and unveil the opportunities it will offer the local community.
Once you've discovered all the amazing changes underway, you can simply board the River Bus, operated by Uber Boat by Thames Clippers, and head over to Battersea Power Station Pier and witness its rejuvenation with your own eyes!
Bringing life back to Battersea Power Station
The £9billion Battersea Power Station Project aims to create a 15-minute live, work and play neighbourhood for the local community, acting as the new town centre for the area.
This extensive 8-phase project is set to see the power station become the new business hub for the capital and a new leisure attraction for both Londoners and tourists alike.
As well as giving Battersea Power Station some much needed TLC, this project will also boost the local community, providing new outdoor spaces, thousands of new homes and creating over 17,000 new job opportunities (so far!).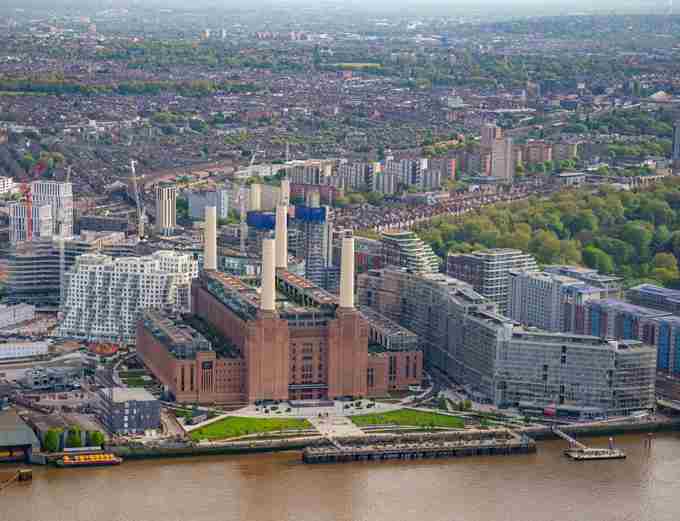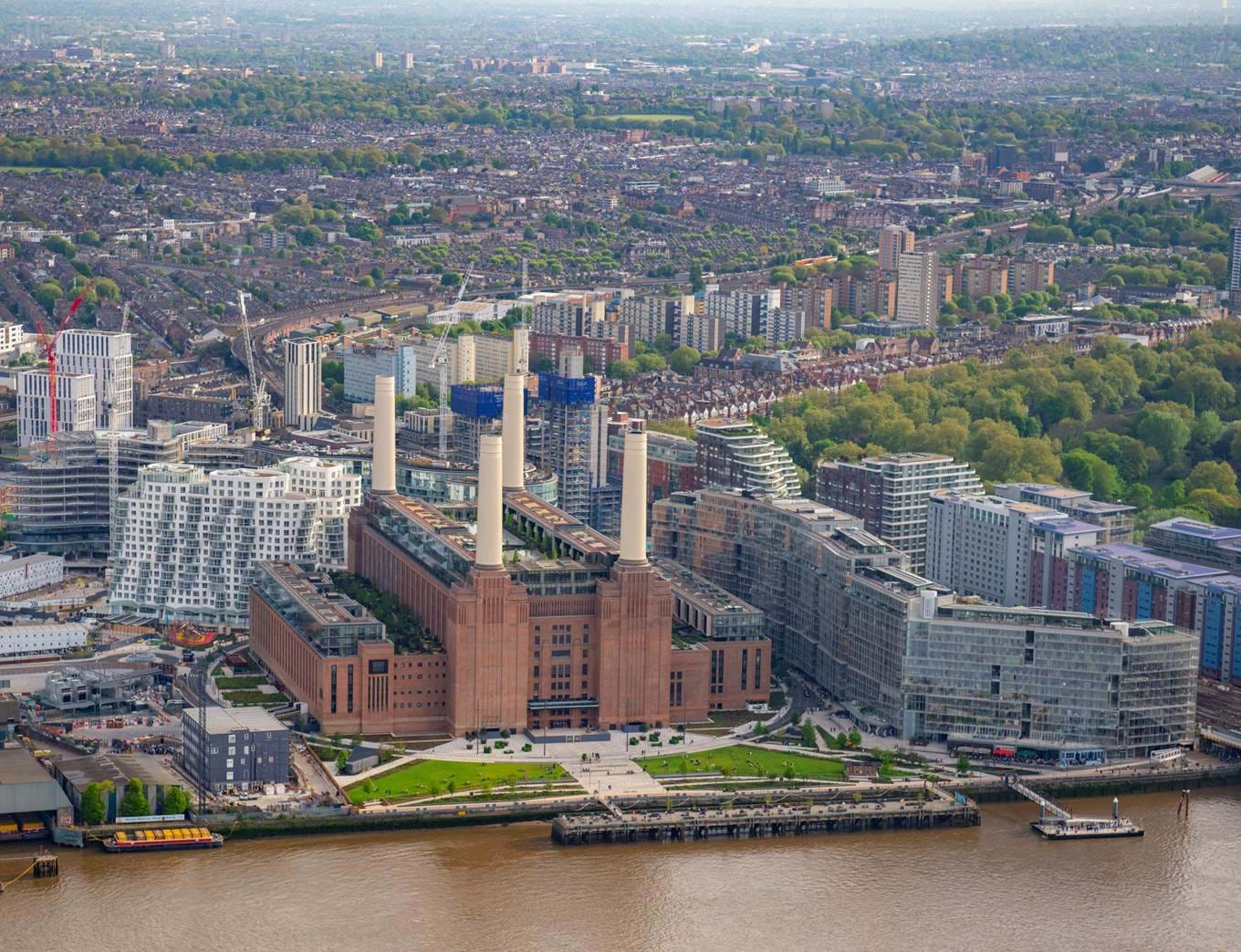 Phase 1 – Circus West Village
Phase 1 of the Battersea Power Station project – the establishment of Circus West Village – was opened to the public in 2017 and is now home to thousands of people.
Circus West Village contains over 800 homes as well as over 20 businesses. These businesses bring the community several bars, restaurants, fitness, and entertainment options – such as a cinema – The Cinema in the Arches, the DNA VR experience, The Turbine Theatre and the famous Gordon Ramsey Street Pizza Restaurant.
Regular events are also hosted in the village, which welcomes on average 3 million visitors every year.
Phase 2 – Battersea Power Station
40 years after closing, Battersea Power Station opened its doors to the public in October 2022. The Power Station itself has been fully renovated into a one-of-a-kind leisure and retail destination, featuring tonnes of new shops, restaurants, bars as well as leisure and entertainment venues. Inside the new shopping destination you can find an eclectic mix of high-end and high streed fashion brands including Nike, Ralph Lauren, Abercrombie & Fitch, Mango and Uniqlo.
This phase of the project also brings 250 new homes and offices while retaining the classic look and majesty of the power station. Apple will be taking a large proportion of this space (across 6 floors!) to open their brand-new London offices.
 As part of the development a brand-new play area for the local community opened in March. 
The Prospect Park Playground is a colourful area open between 8.00 am – 8.00 pm and is designed for children of all ages, so they can discover new elements as they grow up.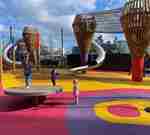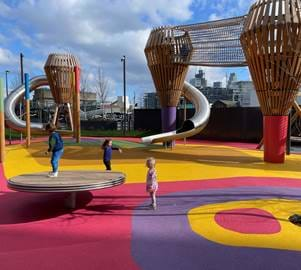 The revolutionary chimney lift
Possibly the most exciting news is the chance to make a thrilling ascent 109 metres to the top of the north-west chimney of the Power Station where you will get breath-taking 360-degree views of the London skyline, and a chance to see Battersea Power Station like never before.
How to get to Battersea Power Station
Battersea Power Station is located on the south bank of the River Thames, so travelling by River Bus is the perfect way to visit. You will get unparalleled views of the power station
You can travel between Battersea Power Station Pier and Central London in just 20 minutes with Uber boat by Thames Clippers. 
Getting tickets is easy. You can either buy your tickets on the pier or save money and buy them online, use your Oyster or contactless card, buy them through the Thames Clippers Tickets or Uber apps.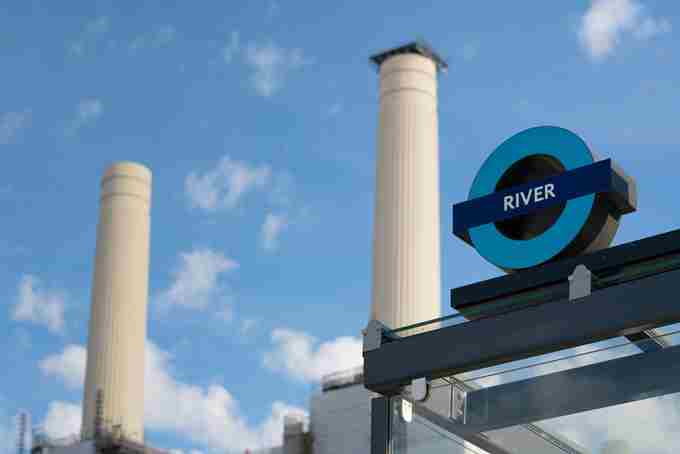 Don't just take our word for it! Experience the iconic chimneys in person and discover what the new developments of Battersea Power Station have to offer.