Travelling around London can feel like a chore if you're dependent on the stop/start traffic or the hustle and bustle of busy streets. But when you take to the Thames and travel around the capital by boat, it's a completely different experience – and an exciting one at that!
Uber Boat by Thames Clippers, London's River Bus, stops at 24 piers along the Thames, from Barking Riverside Pier in the East to Putney Pier in the West. Services run 7 days a week from early in the morning up until late at night, giving you plenty of time to do what you came for, be it work or pleasure.
In this article, discover why getting around London with Uber Boat by Thames Clippers trumps all other travel options.
1. Traffic? What traffic?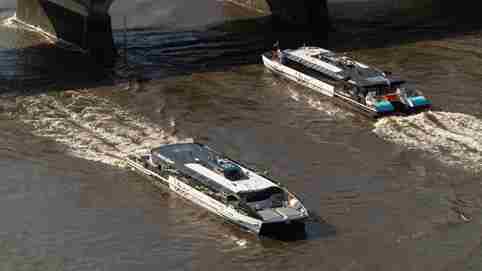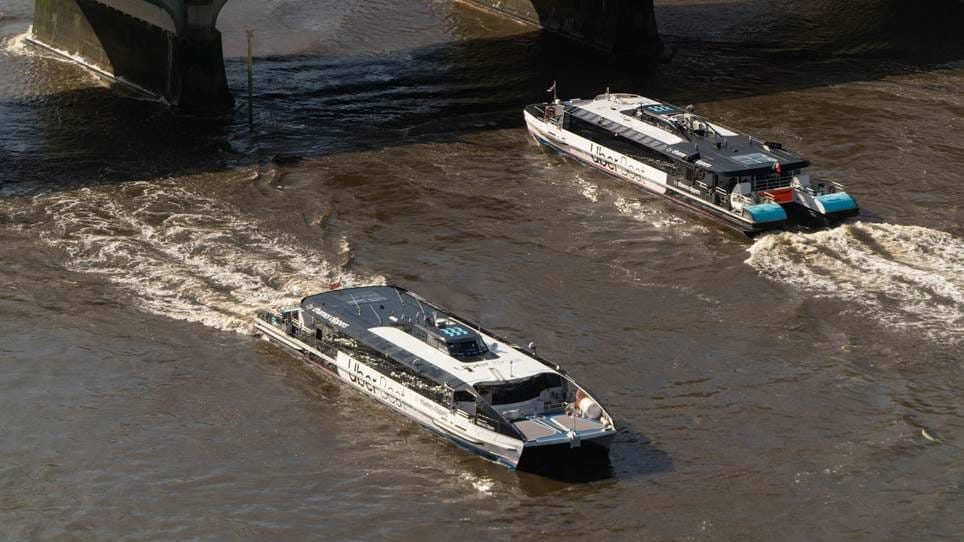 Wave bye-bye to gridlocked traffic jams in busy central London as you sail cheerfully past the queues of cars aboard a comfortable River Bus while sipping on a G&T. No road rage, no blasting horns, no worries. Simply sit back in a spacious seat and relax with a book, maybe catch up with friends, or just enjoy the remarkable view.
You can even work on the go if you want to, as Wi-Fi is available at select piers and you'll still be able to access 4G or 5G on your mobile phone while on board.
You can rest assured that we take the safety of our passengers very seriously, which is why our vessels are equipped with industry-leading navigation and fully compliant safety systems and our crew is fully trained to international standards
2. Take in all the sights and scenery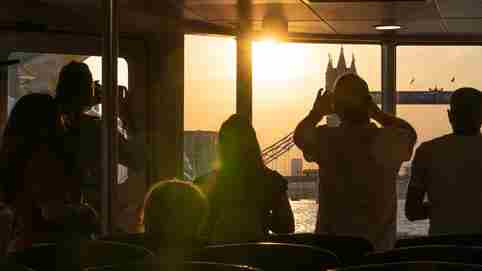 As you wend your merry way around the city, there will be no shortage of sights to see, most of which tend to look completely different when viewed from the perspective of the riverside.
Experience the intrigue of world-famous London landmarks as you sail by, or disembark to get a closer look. Our hop-on, hop-off River Roamer ticket is ideal if you want to travel from pier to pier across London for the best value for money. In fact, this can often be the cheapest option to travel around London.
The London Eye, The O2 Arena, South Bank, Covent Garden, the London Stock Exchange, Maritime Greenwich, the UK Parliament… visit all these interesting places and many more by travelling with Uber Boat by Thames Clippers.
Check out all the things you can see and do along the river Thames.
3. Sip, sail, and arrive stress-free!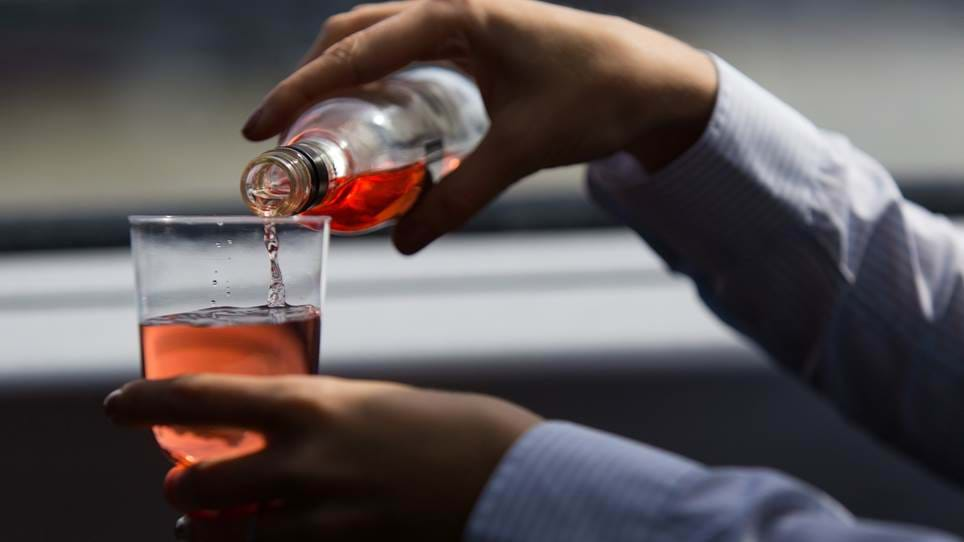 Knowing how to get around London is one thing, but knowing how to get around London in style is quite another!
Our vessels boast an onboard café bar, selling a great selection of refreshments so you can sip, snack and relax as you sail.
Choose from a wide array of nibbles and beverages, such as hot and cold drinks (both soft and alcoholic available), sandwiches, cakes and confectionery. Pick your seat: inside in our climate-controlled cabins by a big window or on the outside back deck! Plus, you're guaranteed to get a seat once on board – enjoy personal space!
4. Flexible tickets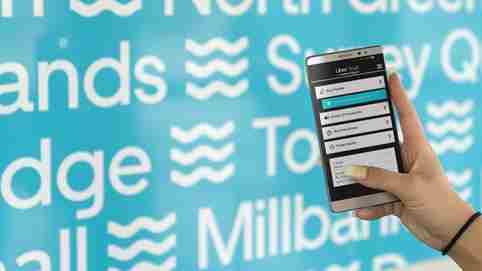 Getting around London by boat is easy thanks to our flexible ticketing options. Simply pay as you go by tapping in with your Oyster card or contactless payment card as you board and tapping out again when you disembark.
Alternatively, you can buy tickets through our website or via the Thames Clippers Tickets or Uber apps. Season tickets are also available.
Not only that, but if your Oyster card is linked with a Transport for London (TfL) Travelcard, you automatically get a third off the price of your ticket, like so:
| | | |
| --- | --- | --- |
| Zone | Single adult on Oyster/Online/App | Single with TfL Travelcard |
| East | £4.80 | £3.50 |
| West | £4.80 | £3.50 |
| Central only | £7.70 | £6.35 |
| Central & East | £8.70 | £7.50 |
| Central & West | £8.70 | £7.50 |
| All Zones | £13.50 | £9.80 |
5. Accessibility is important too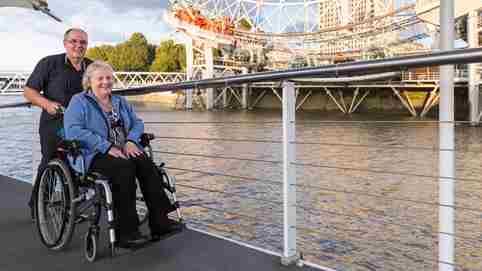 Everyone should be able to experience London from the river and commute or enjoy a great day out on one of our boats. So, whether you require wheelchair access, audio or visual assistance, or perhaps a safe experience with your trusty guide dog by your side, we have you covered. Our team are also a part of the Sunflower Lanyard Scheme and have access to training materials to better support customers and members of the public with hidden disabilities.
Take a look at our accessibility information to find out more and plan your journey
6. There's room for bikes, buggies and pets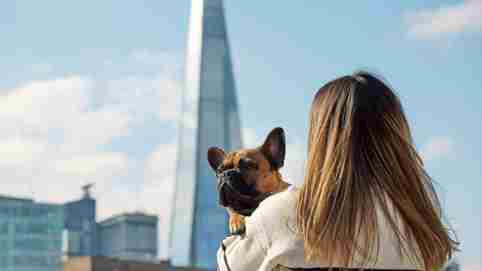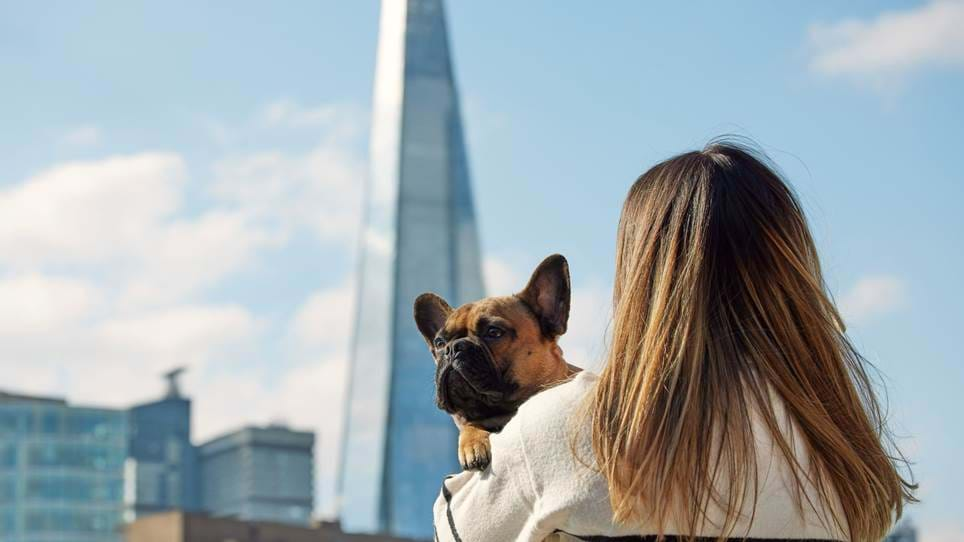 And last (but certainly not least) of all, there's plenty of room on board for extra baggage. Buggies are welcome on board our vessels, so be sure to bring the littles ones along for the ride. And if your 'little ones' are pets, then that's fine too!
Plus, many of our boats can accommodate up to 14 bikes at no extra charge on a first-come, first-served basis.
It's time to hop on board!
What are you waiting for? Ready your sea legs and take to the water on an Uber Boat by Thames Clippers vessel, it really is the best way to travel around London.
All aboard!
Plan your journey now