Royal places in London
To mark King Charles III's Coronation, join London's River Bus service to enjoy a right royal journey through the capital, taking in the sights and hopping off to explore iconic landmarks with historic ties to the Crown. Read our blog about royally significant London landmarks! 

Blog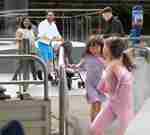 Spend the day making unlimited journeys aboard our services with your family and sail pier-to-pier across London making unforgettable memories. A Family River Roamer gives unlimited all-day travel to 2 adults and up to 3 children (5 to 15). Kids 4 and under travel free. 
Thin Air
Explore the hidden complexities that shape our world with Thin Air, an exhibition that pushes the boundaries of art, light, sound, and space. The Beams spaces will be transformed by international artists using digital technology and large-scale installations. With over 55,000 square feet of interconnecting environments, the exhibition features works by seven contemporary artists and collectives, blurring the lines between art and technology. Experience this unmissable and innovate use of light, until 4 June.
Nearest pier: Royal Wharf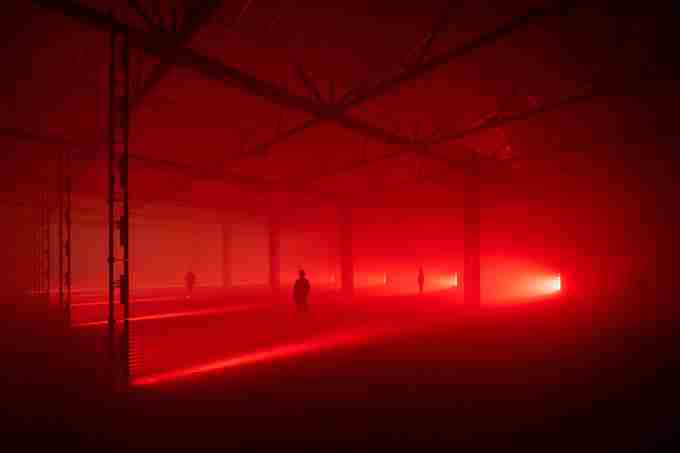 Ford RideLondon FreeCycle
On Sunday 28 May it's Ride London festival's tenth anniversary, so get on your bike and see London's top sights, free from traffic, on an eight-mile circuit which can be entered at any point!
The route includes views of Lincoln's Inn Fields, Aldwych, South Bank, St Paul's Cathedral, Buckingham Palace and Waterloo Bridge. Our services are bike-friendly, so hop on and hop off at anywhere along the festival.
Nearest piers: Westminster, Embankment, or Bankside
MCM Comic Con
Get your cosplay ready! MCM Comic Con returns on 26 - 28 May at ExCeL London. From anime and gaming to celebrity guests and independent artists, there is something for every fan to enjoy this year.
To reach ExCel, take our service to North Greenwich and cross the Thames by taking London's only cable car! Or, go to Royal Wharf pier and walk or take the bus to the venue.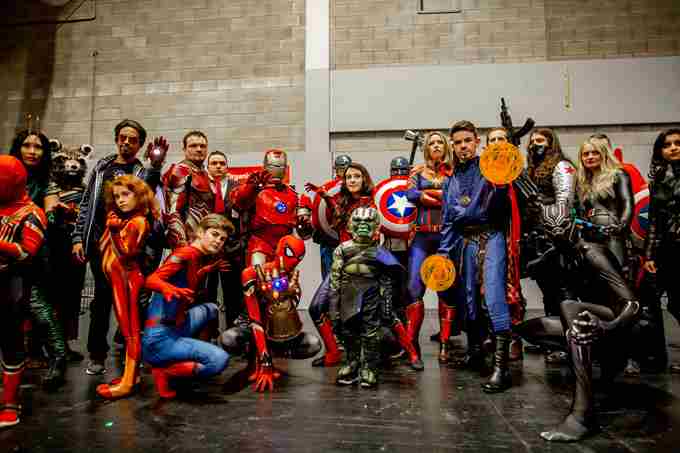 The Fans Strike Back
Star Wars fan? It's time to strike back, at the The Fans Strike Back exhibition, one of the largest fan-made Star Wars events in the world. May the 4th be with you, but this event is open now until June!
Although it's a little far out from any of our piers, if you take the boat to Cadogan Pier or Battersea Power Station Pier, you can enjoy the beautiful borough of South Kensington on your short walk to the venue.
Nearest pier: Cadogan / Battersea Power Station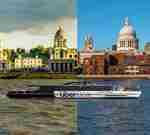 Commemorate the tercentenary of the death of Britain's greatest architect, Christopher Wren, with our Wren 300 Joint Ticket. Visit both St Paul's Cathedral and Old Royal Naval College and travel easily between them with the River Bus. 
Chelsea Fringe 2023
Alternative garden festival, and staple of the horticultural calendar, Chelsea Fringe, will return for a 12th edition from 20 - 28 May.
From botanical printing, to wildflower workshops, and garden trails, to garden parties! There are plenty of activities to attend - thanks to the contributions from community gardening organisations, public parks, galleries, and more!
Nearest pier: Various
RHS Chelsea Flower Show
From 23 – 27 May the world-famous RHS Chelsea Flower Show returns to the beautiful grounds of the Royal Hospital Chelsea, with yet another year of amazing garden designs, gorgeous floral displays and exclusive shopping.
The Chelsea Flower Show is a spectacular event for all flower and garden enthusiasts and showcases stunning displays from the best gardeners and designers in the world, as well as an exclusively made Royal Tribute Garden, created to celebrate His Majesty King Charles III's first visit to the show as the reigning monarch.
Nearest pier: Cadogan / Battersea Power Station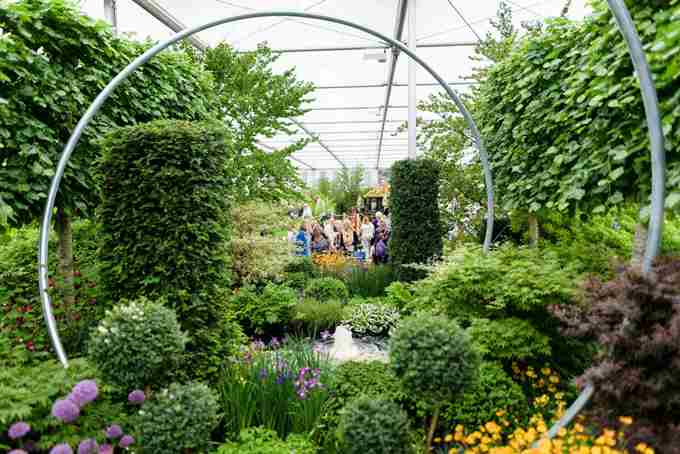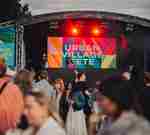 Promising a day full of entertainment, creativity, and delicious food, visitors can attend talks covering various topics including sports and sustainability, try their hand at crafting workshops, or browse through the shopping quarter to purchase local handmade items.
The main stage will feature headline sets from renowned artists such as Mr Scruff, Zakia, and Rhythm Section's Bradley Zero. In addition, attendees can indulge in diverse street food options from the Canteen Food Hall or outdoor market. A perfect day out for the family, and it's dog-friendly (so are we!), so you can bring your furry friends!
Nearest pier: North Greenwich
London Craft Week
Uniting over 750 established and up-and-coming designers, makers, galleries, and brands from various parts of the world, London Craft Week is a tribute to the remarkable creativity in the UK and beyond. The selection is carefully curated, not based on fame or price, but on the quality of the work, with each participant bringing a unique touch of magic and inspiration which sets them apart from others and makes them truly exceptional.
With events all across London, from 8 – 14 May, there are plenty of opportunities for you to get involved and celebrate outstanding craftmanship and creativity from around the world.
Nearest pier: Various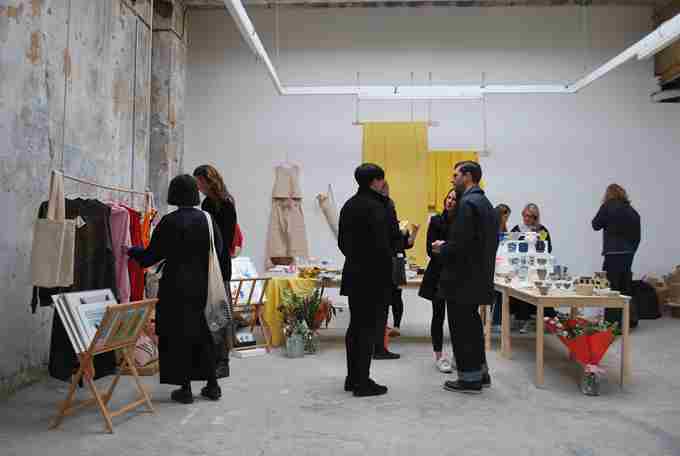 Coronation weekend
For many, their first chance to witness a Coronation, for some, their second, but for all, an opportunity to celebrate! With a special Coronation-themed menu, and crowns for children to wear, travel like a royal as you take in the sights when travelling by boat and hop off to explore iconic landmarks with historic ties to the royal family.
Whether you're enjoying the Coronation, or just exploring London, we've put together a fun list of things to do along our route this month!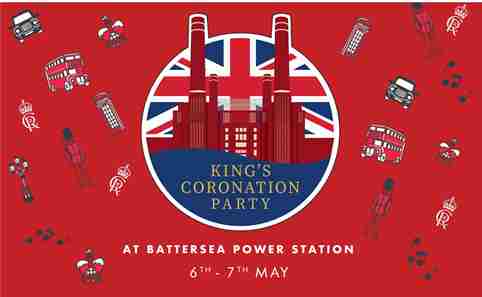 King's Coronation Party at Battersea Power Station
Get your royal wave ready, Battersea Power Station is hosting a King's Coronation Party and it's going to be the place to celebrate in London over the bank holiday!
Grab a spot to watch The Coronation Service and Procession on the big screens, with limited-edition coronation-themed foods, live music and unique acts including an Elton John tribute, as well as an endless list of Royal Offers from the businesses and shops that make up Battersea Power Station.
And if you're taking the family, there are plenty of kid-friendly activities to get involved in, including face painting and balloon artists!
Nearest pier: Battersea Power Station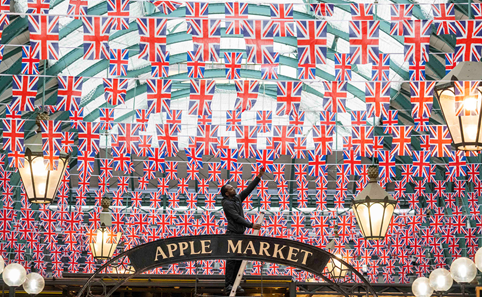 Covent Garden Coronation Celebrations
Celebrating the very best of British heritage and culture, head to Covent Garden from now until 14 May, the historic Market Building and streets throughout Seven Dials will be decorated with over 4,000 Union Jack flags to celebrate the Coronation.
You can also watch the ceremony live on 6 May, with a schedule of live music, and food and beverages available – including British pub classics like the Royal Trifle!
Come together to mark the historic event in the heart of London.
Nearest pier: Embankment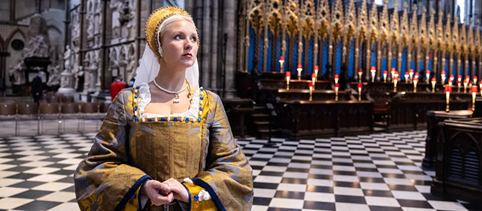 Abbey Late: Crowns, coronations and creativity
On 17 May explore Westminster Abbey with an interactive evening of storytelling, poetry and crafts. Hear stories from the Kings and Queens of the past, make your own family seal and get a closer look at the crown jewels as you celebrate all things monarchy.
Nearest pier: Westminster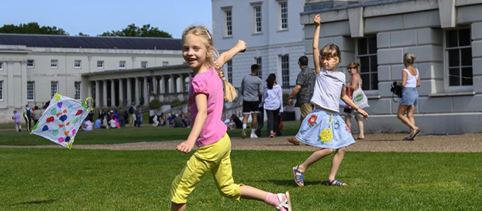 Coronation at Greenwich
Between 5 - 8 May take the boat to Greenwich, as Old Royal Naval College and Royal Museums Greenwich fill your Coronation spirit with a whole range of activities. From music and lawn games, to workshops and tours, there's so much to do on this bank holiday weekend - as well as a lot to eat, with a street food market serving delicious dishes from around the world, and bars serving a tempting selection of drinks!
Nearest pier: Greenwich
Travel by river
Stay in the know
Sign up for our monthly newsletter and be the first to know about our offers and competitions. We'll also let you know of the best things to do along the river!