Neighbourhood Edit, a tastemaker-curated lifestyle magazine, has unveiled its latest print and digital volume. This instalment, published on August 5, shines a fresh light on Canary Wharf in London whilst introducing an international travel section featuring destinations including Paris, Milos and Saint Helena.
The magazine has also embarked on a voyage with Uber Boat by Thames Clippers. It will be distributed across the fleet with copies retailed on board and promoted across its screens and café bars. Uber Boat by Thames Clippers currently hosts 4.6 million individual passengers every year, comprising Londoners and visitors who enjoy navigating the city by water and soaking up its sights along the way. What better way to enhance your London journey than with the ultimate guide to its most exciting neighbourhoods?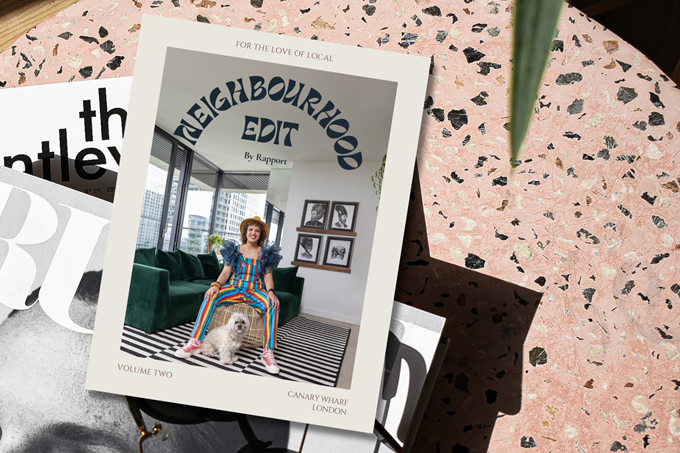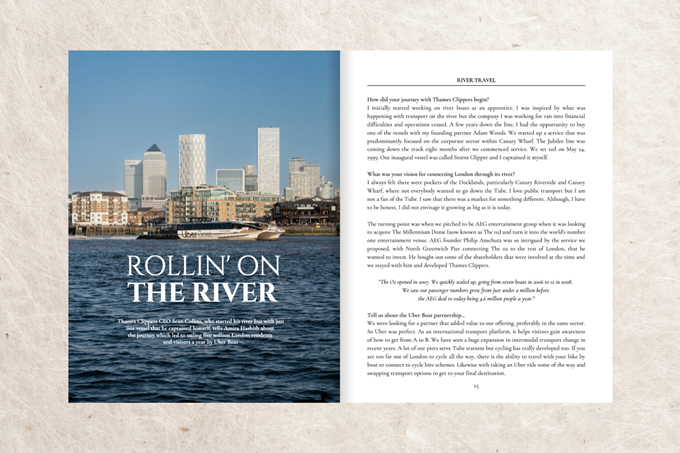 Published by creative studio Rapport, Neighbourhood Edit is a crossover between a hyperlocal area guide, global travel journal and cosy coffee table book with a passion for design. Each volume delves beneath the surface of neighbourhoods that deserve to be on the map across cities, countries and continents. EcoWorld Ballymore luxury development Wardian London is the headline sponsor of the Canary Wharf volume.
Through Rapport's coveted network of storytellers, creators, writers, photographers and influencers, Neighbourhood Edit is powered by a global community of aspirational lifestyle shapers reaching a global social network of more than 2.5 million and in excess of 4.5 million London residents and visitors.
Contributors to the second print volume include creative and photographer Louis A. W. Sheridan, design duo Craig & Karl, television presenter and architect Gabrielle Omar, artist Layla Andrews and interior design connoisseurs Angus and Charlotte Buchanan. Cookery columnists Anna Barnett and baker Arevik Mezhlumyan, aka @thepinkcooker, provide delicious recipes alongside a Dishoom favourite whilst @prettycitylondon and @theprettycities founder Siobhan Ferguson writes an insider's travel guide.
Editor in Chief Amira Hashish says: "There is nothing quite like discovering an area that is making waves and getting to know the dynamic people behind it. We love unearthing local and we are on a mission to celebrate it through our print and digital magazine with accompanying events. The destinations we champion have a common thread; brilliant independent businesses, a creative streak and a strong sense of togetherness. Whether you are looking to move to a new part of town, fancy a fun day out or want to scout a more authentic side of a city on your travels, we have you covered."
Amira Hashish, Editor in Chief of Neighbourhood Edit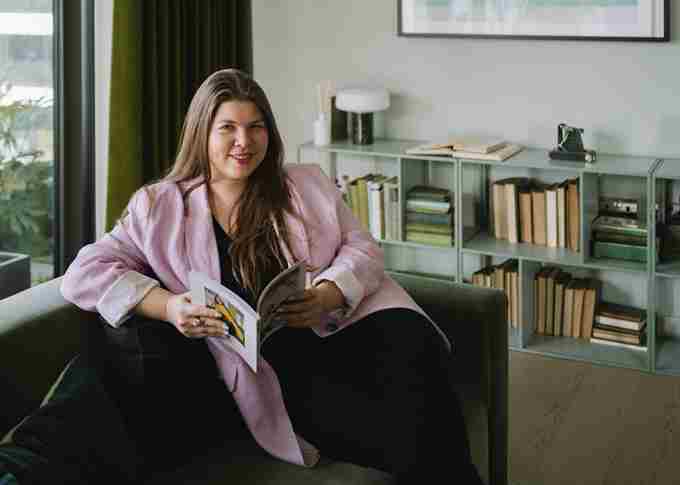 Neighbourhood Edit, volume 2 shining a light on Canary Wharf, is a beautiful coffee table magazine, and can now be purchased at our onboard café bars.