If you plan to visit any of the events listed, please book in advance where possible. Please also remember that you must wear a face-covering aboard our services, maintain social distance and adhere to our Covid-19 safety measures.
Throughout September, Totally Thames invites you to learn more about the River Thames and how it has shaped London. Events take place all along the river but if you're looking for river themed-fun along our route, you could try:
Comedian Suzi Ruffell will raise the roof at The O2 when she hosts an intimate set of exclusive material on top of the world-famous tent! Stand Up at The O2 performances include an outdoor climb led by one of Up at The O2's expert guides as well as the first-of-its-kind comedy performance on the roof with a mocktail in hand!
Nearest pier: North Greenwich | Dates: 19 and 26 September, 3 October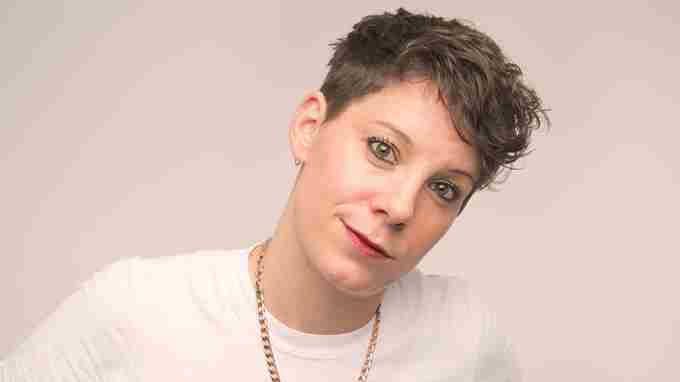 There's still plenty of events to enjoy as part of Greenwich + Docklands International Festival! From Canary Wharf to Woolwich, G+DIF activities are taking place until 12 September, a couple of our favourites are;
Ring Out
See and hear Ray Lee's giant industrial bell tower swing higher and higher, ringing electronic tone on Silvertown Square, 11 – 12 September at 14:00, 15:00. 16:00 and 17:00.
Nearest pier: Royal Wharf


Fire Garden
See Thames Barrier Park transformed by flames 20:00-22:00, 11-12 September.
Nearest pier: Royal Wharf
The Garden Museum has now reopened. On 20 September, published horticulturist Beth Marshall will be offering a practical guide on how to grow organic produce in your own garden; perfect for anyone who has recently discovered their green fingers!
Nearest pier: Vauxhall (St George Wharf) | Date: 20 September
Both Tate Modern and Tate Britain have now reopened! The runs of both galleries' major summer exhibitions have been extended, so you can still enjoy Andy Warhol at Tate Modern until 15 November and Aubrey Beardsley at Tate Britain until 20 September.
Steve McQueen Year 3 exhibition at Tate Britain has also been extended until 31 January 2021.
Our RB2 service has returned to our Weekday Timetable and on weekends you can travel Tate-to-Tate aboard RB1. 
Nearest piers: Bankside (Tate Modern) | Millbank (Tate Britain)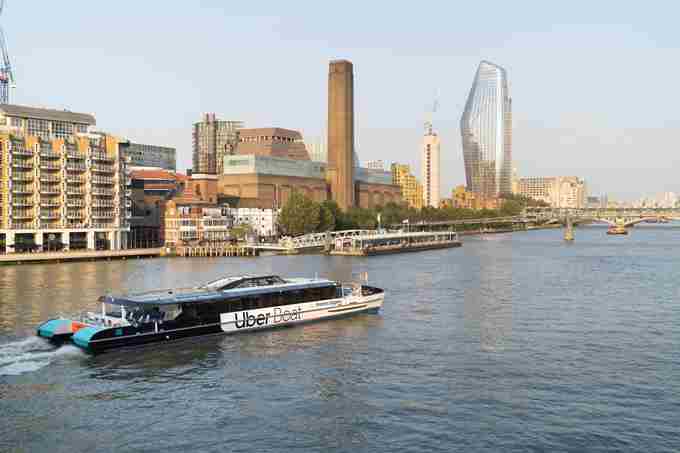 As more museums, galleries and landmarks start to reopen their doors, now is the perfect time to visit the City of London!
Barbican Museum, Guildhall Art Gallery and the Museum of London are all now open. Booking is advised to visit historic Tower Bridge and the Tower of London or the mesmerising St Paul's Cathedral.
Nearest pier: Tower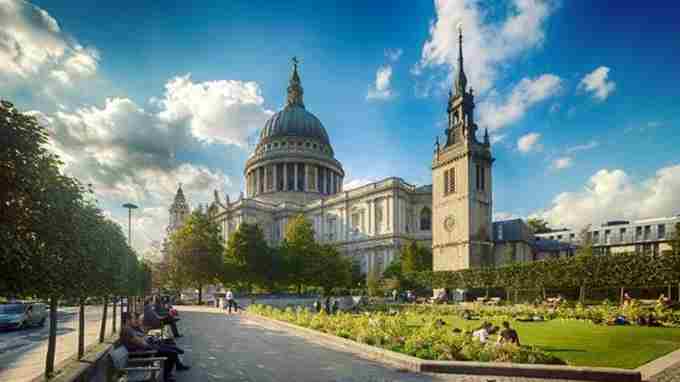 It's Open House Weekend Saturday 19 and Sunday 20 September! Open House is your chance to visit some of the capital's hidden gems, from Old Royal Naval College's secret undercrofts to walking tours of hidden Vauxhall.
Places are limited and extra safety measures are in place for this year's events; please ensure you book in advance where possible.
Nearest piers: across London | Date: 19 - 20 September